IRS: Inflation could mean lower tax rates for some Americans next year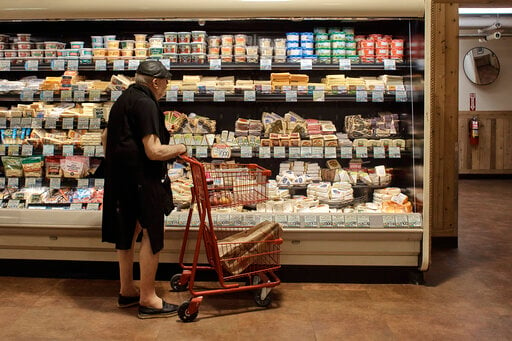 WASHINGTON (WLNE) — The Internal Revenue Service announced Tuesday that some Americans could see their tax bills reduced next year.
This comes after surging prices for gas, food and rent catapulted U.S. inflation to a new four-decade peak in June.
According to a release Wednesday, the IRS extended "certain energy related tax breaks and indexed for inflation the energy efficient commercial buildings deduction beginning with tax year 2023."
Last month, chained Consumer Price Index was up about a quarter of a percentage point less, compared with the previous year, than standard C.P.I.
For tax year 2023, the top income tax rate remains 37% for individual earning $578,125 or $693,750 for married couples filing jointly.
Middle-class workers and lower-income earners will also see benefits:
35% for individual incomes over $231,250 and $462,500 for couples
32% for individual incomes over $182,100 and $364,200 for couples
24% for individual incomes over $95,375 and $190,750 for couples
22% for individual incomes over $44,725 and $89,450 for couples
12% for individual incomes over $11,000 and $22,000 for couples
The lowest rate is 10% for incomes of individuals with incomes of $11,000 or less and $22,000 for married couples.
The shifts will not affect the tax rates of Americans whose salaries have kept up with inflation.