4th of July celebrations 2022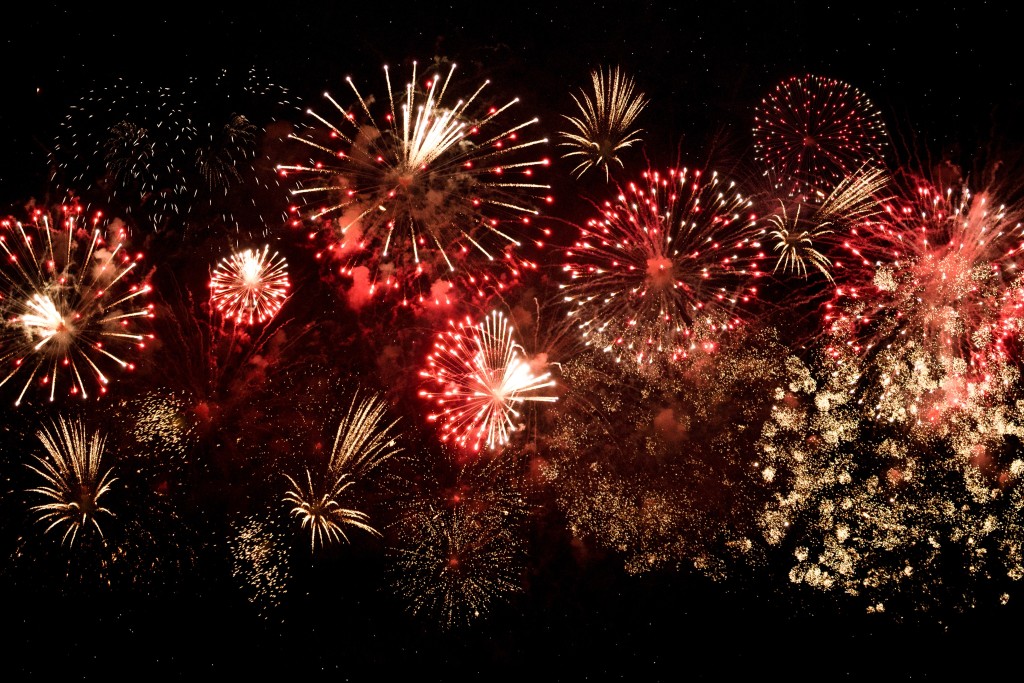 (KBSI) – Independence Day is Monday, July 4. Several towns in southeast Missouri, southern Illinois, western Kentucky and northwest Tennessee are holding fireworks shows and events during the weekend and on Monday to celebrate.
If your town is holding an event that is not listed, email news@kbsi23.com with the details.
Missouri
Cape Girardeau
Arena Park
410 Kiwanis Drive
Cape Girardeau, MO
Celebrate our nation's birthday with a spectacular fireworks show at Arena Park! This event features Southeast Missourian Spirit of America Award presentation & a performance by the Cape Girardeau Municipal Band in the Arena Park Grandstands. Set up a lawn chair or picnic blanket at the fair grounds in Arena Park to view the fireworks show! For more information, call 573-339-6340.
7:30 p.m. – Food truck will be open for purchase.
8 p.m. – City Council Representative Nate Thomas gives the welcome address to guests.
8:10 p.m. – The Municipal Band will play outside int he grandstand led by Neil Casey, band director.
8:10 p.m. – Faune Riggin will broadcast live.
8:40 p.m. – National Anthem performed by Lisa Reitzel
8:45 p.m. – Welcome and & Spirit of America Award presentation by Lucas Presson
9 p.m. – Patriotic music by Don Presson
9:12 p.m. – Taps played by The Municipal Band
9:15 p.m. – Annual Spectacular Fireworks Display begins
Fourth at the Fort
July 2–4
9 a.m.- 3 p.m.
Fort D Historic Site
920 Fort Street
Cape Girardeau, MO
The soldiers of Fort D were very patriotic. At the national holiday, they would celebrate by firing their rifles and cannon and flying their flags proudly.
Clearwater Lake
2022 4th of July Boat Parade
Sunday, July 3
The parade will start at Loon Point at 1 p.m. Gather around 12:45 p.m. There are two categories of prizes this year. The categories are Most Patriotic and Most Creative. Both winners will receive a Dairy Queen Gift Certificate and the honor of holding a traveling trophy until next year's big event. Register your boat at the gathering point before the parade. The judges this year will be on the east side of the lake on the Thompson dock. (just in case you want to do something special for them!)
July 2
Heartless Concert presented by River Radio- 7 pm | Nick Leist Memorial Band Shell
July 4
7:04 a.m. – Southeast Health Independence Day 5K Run/Walk | Healthpoint Fitness
8 a.m. – 2 p.m. Car, Truck & Motorcycle Show presented by The Capaha Antique Car Club | Sycamore Lane
9 a.m. – Mud Volleyball begins |Pavilion 1
9 a.m. – Food Stands and Beer Garden provided by Stooge's Restaurant open | Parkview Drive
4:30 p.m. – Golf Ball Drop | Legion Baseball Field
7 p.m. – The Quarantine Band | Nick Leist Memorial Band Shell
8 p.m. – Jackson Municipal Band Concert | Nick Leist Memorial Band Shell
9:30 p.m. – Fireworks Display | Rotary Lake in City Park
New Madrid
Due to unforeseen circumstances, this year's Independence Day event has been cancelled. However, there will still be fireworks at dusk July 2.
Oran
Oran 4th of July Picnic
Monday, July 4
11 a.m.-4 p.m.
Guardian Angel Knights of Columbus Hall
605 Church Street
Oran, MO
Features an old fashion homestyle dinner; fried chicken, roast beef, dressing and all the trimmings, served with dessert and drink. Dine in or carry out. Special free attractions include antique tractor display, cornhole tournament, pedal tractor pull, kid's activities, fair foods, horseshoe tournament, live music and fireworks display as dusk. Hosted by the Oran Knights of Columbus.
Sikeston
Freedom Fest
Monday, July 4
Sikeston First Assembly Of God and Light Up Sikeston with the Hope of Jesus.
1221 N Ingram
Sikeston, MO
Noon-2 p.m. – Sikeston DPS and Air Evac will allow the kids to experience a hands on demo of their emergency vehicles.
There will be bounce houses and gelly ball (it's like paint ball–only cooler)! Southern Gospel at its finest! Several groups and solo artists are scheduled. Food trucks will be on site for all of your lunch, drink, and dessert cravings. No coolers or outside food. Several organizations and businesses have reserved a space to interact with the public. Tables and chairs will be set up under the pavilion, but bringing your own lawn chair is highly encouraged. Call 573-724-7178 (LaRae) if you have questions or would like to reserve a space.
Fireworks show on July 4 at dusk
Sikeston Recreation Complex on Campanella Drive
Sikeston, MO
Vanduser
3rd Annual Crawfish Boil
Friday, July 1
3rd Annual Crawfish Boil
Vanduser, MO
Gravietts Memorial Ball Field
1003 Vanduser Street
5-7 p.m – fish fry
7-11 p.m. – live band Blind Velvet
Saturday, July 2
11 a.m. – parade
1 p.m. – group 2 pageant
5 p.m. – live auction
6 p.m. – crawfish boil
8 p.m. – awards
8:30 p.m. – flag presentation
9 p.m. – fireworks show
Concessions and a beer trailer will be on site. No outside food or drink permitted.
Wappapello Lake
Saturday, July 2 – Independence Day Fireworks – all around the lake at dusk
Illinois
Carbondale
Fireworks display
SIU campus
Monday, July 4
9:15 p.m.
For the best viewing, spectators should park and watch the display from the Banterra Center parking lots 18 and 56. Overflow parking will be directed to lot 89, north of the Banterra Center. Tap here to view the SIU parking map.
At 6 p.m., campus road closures will begin, and parking lots 37 and 52 will close. All cars must be removed by 6 p.m. Douglas Drive, from Evergreen to Lincoln, and Saluki Drive, from Douglas to Arena Drive, will be closed. The roads will reopen following the fireworks display. Parking along Route 51 or other roadways to view the fireworks is prohibited. Visitors are encouraged to arrive early. The main parking lots are typically full and closed by 9 p.m. In the event of rain, the fireworks display will occur on Tuesday, July 5, at 9:15 p.m.
Kentucky
Paducah
4th of July Celebration
Monday, July 4
Riverfront Plaza and Wilson Stage
5-7 p.m. meet & greet
7:30-9 p.m. concert

Live Music by J.D. Shelburne

9:05 p.m. – fireworks
Related stories:
Some cities nix July 4 fireworks for shortages, fire dangers