50 Google Chromebooks donated to Poplar Bluff elementary school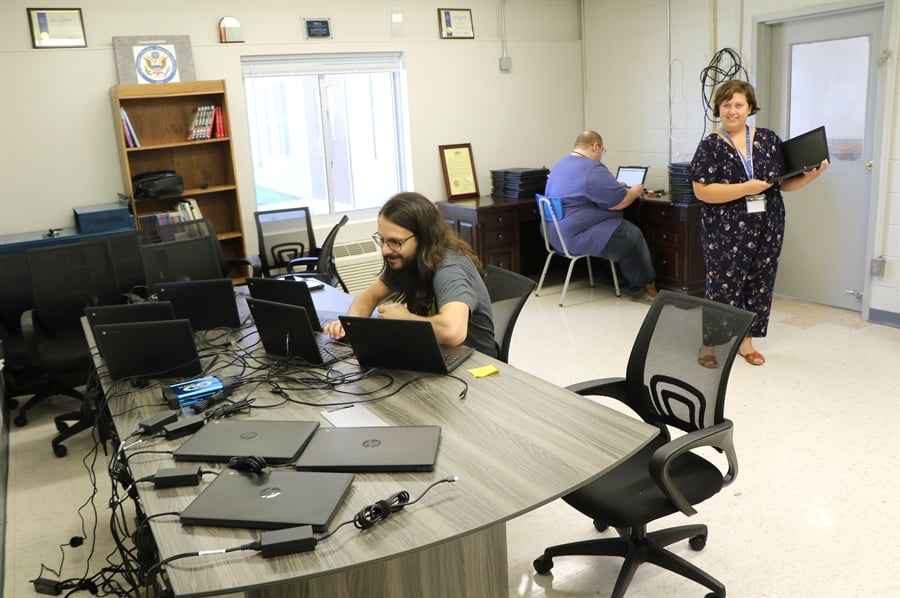 POPLAR BLUFF, Mo. (KBSI) – Lake Road Elementary received a donation of 50 Google Chromebooks from Sparklight, an internet, TV and phone service provider.
The Chromebooks will be used to teach coding during latchkey as the school works toward its goal of incorporating STEM into its curriculum.
A company representative reached out to Lake Road at the end of last school year, as part of its Chromebooks for Kids initiative. Sparklight has given away more than 2,000 devices to Title I elementary schools in the markets where it offers broadband services.
The devices have allowed third grade teacher Michelle McDaniel to start the 'Kids Who Code' club. She uses resources from Code.org and the Girls Who Code nonprofit to teach students how to code. Close to 40 participants, first through sixth grades, gather for about an hour and a half in the gymnasium each morning.
While the elementary schools are 1:1, the additional laptop cart brings Lake Road closer to realizing its vision of having a space dedicated to science, technology, engineering and math.