626 to graduate from Southeast Missouri State University on Saturday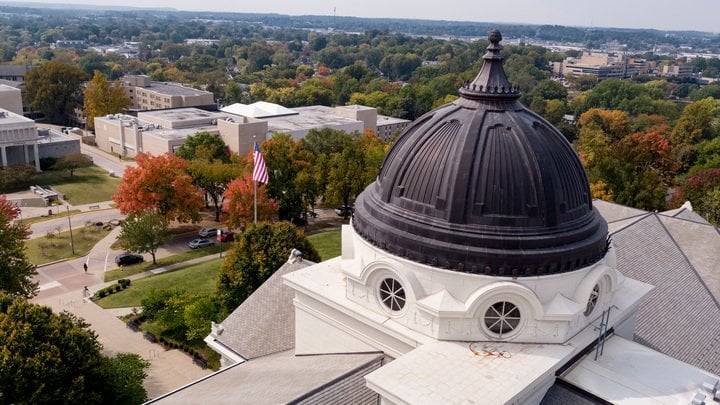 CAPE GIRARDEAU, Mo. (KBSI) – Southeast Missouri State University will celebrate the graduation of 626 fall graduates in two ceremonies on Dec. 18 in the Show Me Center.
"I'm so proud of the hard work and dedication of these students and how they navigated the challenges they faced over the last year and a half. Their determination, drive and resilience are remarkable," said Southeast President Dr. Carlos Vargas in a . "Faculty, staff and I are excited to celebrate their success with their families and friends at the festivities this weekend."
In total, 171 students will graduate with honors. Students who have earned Latin Honors, Academic Distinction in the Department of the Major or completed the Jane Stephens Honors Program, will have that information displayed below their name on the videoboard as they cross the stage during their commencement ceremony, as well as printed in the program. Students graduating with a cumulative 4.0 grade point average and Honors Scholars will also be recognized during the ceremony.
The schedule and speakers for each ceremony:
Saturday, Dec. 18
10 a.m.
Colleges
Harrison College of Business and Computing
College of Humanities and Social Sciences
Holland College of Arts and Media
Speaker
The Honorable Rob Vescovo, Speaker of the House, Missouri House of Representatives
2 p.m.
Colleges
College of Education, Health and Human Studies
College of Science, Technology, Engineering and Mathematics
Speaker
Linda Heitman, Professor of Nursing, Department of Nursing, Southeast Missouri State University
Family and friends who cannot attend the ceremonies in person can view a live stream of all ceremonies at semo.edu/commencement.
Tap here to learn more about the speakers.
Commencement by the numbers
626 total graduates
499 undergraduates
103 master's graduates
23 specialist candidates
91,157 total all-time Southeast graduates
171 students graduating with honors
36 graduating summa cum laude (3.9 to 4.0 cumulative grade point average)
50 graduating magna cum laude (3.75 to 3.89 cumulative grade point average)
85 graduating cum laude (3.5 to 3.74 cumulative grade point average)
14 (UG) students graduating with a cumulative 4.0 grade point average
663 total all-time graduates with a 4.0 grade point average
11 Honors Scholars