Artist brings new life to downtown Perryville with murals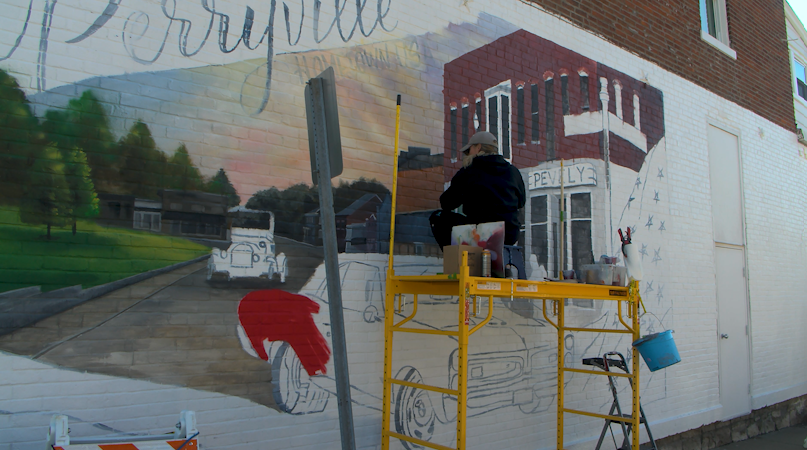 PERRYVILLE, Mo. (KBSI) – Have you ever heard of an artist who was so great he/she could draw a crowd?
Well, that's just what Kenzie Wolk is doing in Perryville.
The artist started painting murals for Carissa Stark, owner of Mary Jane Burger's and Brew, who has been active in the revitalization of downtown Perryville.
The new mural for the City of Perryville sits alongside West Saint Joseph Street as you enter the town square.
"The reward for what's going on here, is amazing," said Wolk. "There are so many people that are driving by honking, saying hi, it's not just 'you're doing a great job' it's 'thank you.' I get a lot of thank yous, because I'm bringing some life, some color, some…just warmth to the town."
Many murals from different artists can be found around the downtown area, and Wolk hopes to continue painting more murals for the city.