Cape Girardeau Fire Chief Morris receives Chief Fire Officer designation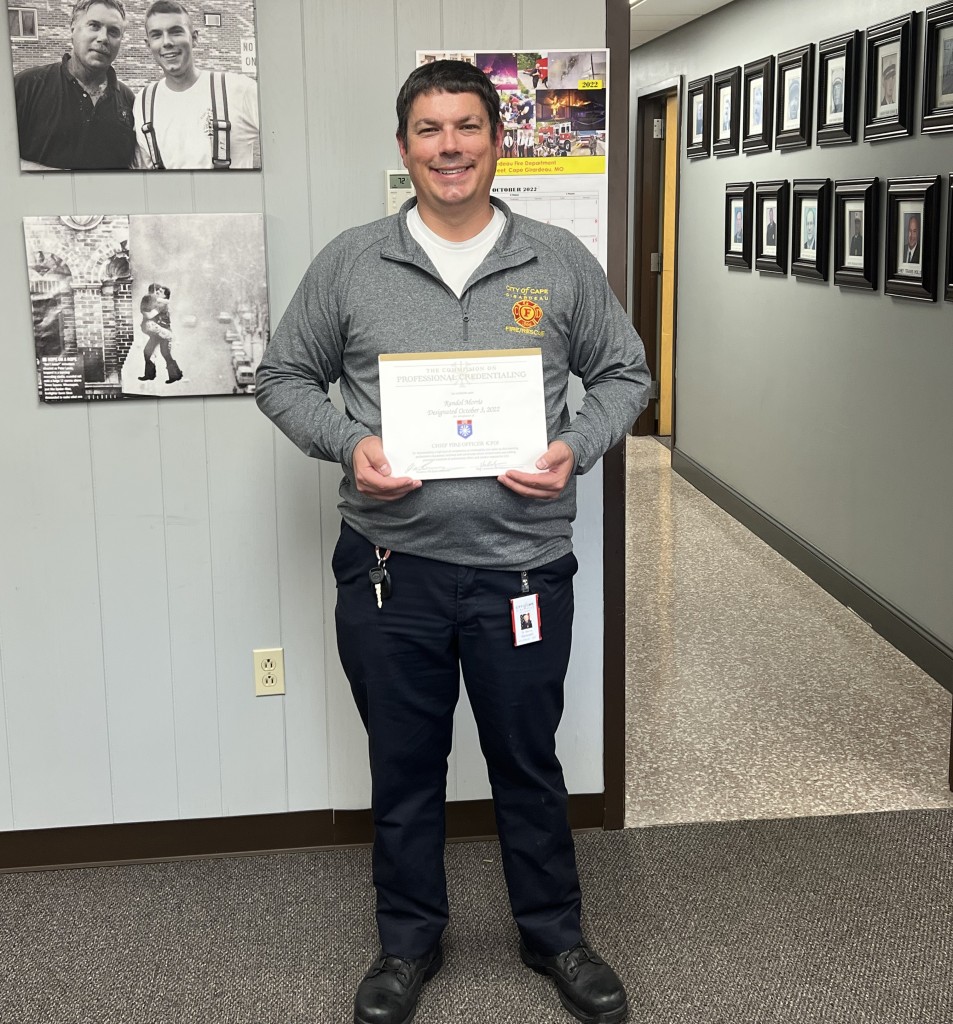 CAPE GIRARDEAU, Mo. (KBSI) – Chief Fire Officer is a title bestowed upon only about 1,800 people in the entire world.
One of those people is Cape Girardeau Fire Department Chief Randy Morris. 
After an application process that lasted about a year and a half, Morris received the designation earlier this month. He said this distinction will provide additional resources that will help advance the department.
"This does open doors for me to network with other Chief Fire Officers throughout the country and internationally," he said.
In Morris's office hangs a picture of him and his father, Randy Morris Sr., who worked at the Cape Girardeau Fire Department for 25 years. On one of the shelves sits a yellow helmet formerly belonging to Morris Sr. 
"It gives me that personal reminder of what it's about," Morris Jr. said. "He's set a good example for me and some others that worked with him before he retired that still work here." 
Morris Jr. said he has many thanks to give to his father for achieving the title of Chief Fire Officer. 
"The reason why I'm here to today is because he gave me some advice a long time ago to always be prepared to move up and step up into a leadership position, and I've taken that to heart," he said.
Something else he has taken to heart is dedicating his time and efforts to protecting his community. 
"One of the great things about being a firefighter is you can walk into a house, and somebody can just hand over their baby to you because they're sick, or their mother is bleeding or something like that, and there are no questions asked," he said.
Morris has earned a new title, but it is not just a feather in his cap. It is a sign of a commitment to the people he serves.