Cape Riverfront businesses: riverboat tourists miss out on what makes Cape great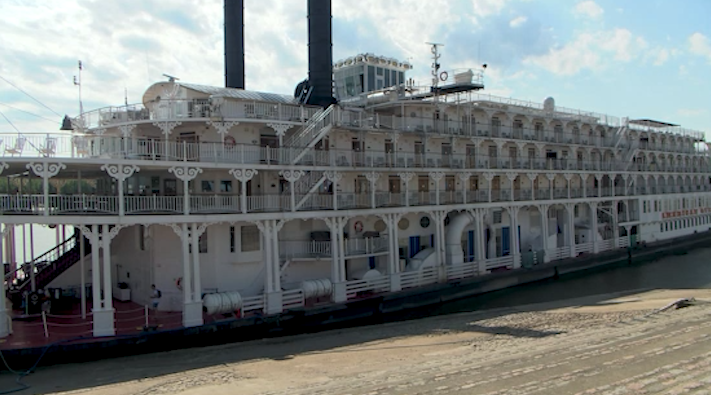 CAPE GIRARDEAU, Mo. (KBSI)-
The riverboat schedule has been released for the 2023 year but some businesses in the Cape area are not as excited as you would think.
Visit cape's Josh Thompson says he gets excited for the boats to make port during the summer, with the hope of tourists seeing what the city has to offer, "It's awesome to get sometimes hundreds of people off the boat right in front of our downtown businesses so getting them to come in here is you know it's great."
The riverboats are an attraction for the summer, for people to come to the river front and see the glamorous boats that don the Mississippi, but from speaking with local business owners, it's not always the best situation.

Andrew Stewart, Owner of Many Good Things Brewery says, "It seems like they get off the boat and they immediately bus them away; they go do their tours or whatever they do. and they get right back on the boat, and so that's not beneficial to downtown businesses at all. They shut the street down so not only do we not get the people from the boats but we also don't get our regular customers, they have a hard time getting down here."


Another worry for some is the start of the tours beginning later in the year than last, right around mid-June, and into the start of the school year.

Thompson says, "You know the boat companies' kind of let us know when they're coming in so any comment on that's a speculation, but we're happy to have them come here regardless if it starts in April, May or June."


Stewart says that the biggest improvement would be making sure tourists got a heads up about the many highlights downtown Cape has to offer, "Getting the people from the boat, to know that we're here."