Cookie class at Osage Centre provides learning, bonding opportunities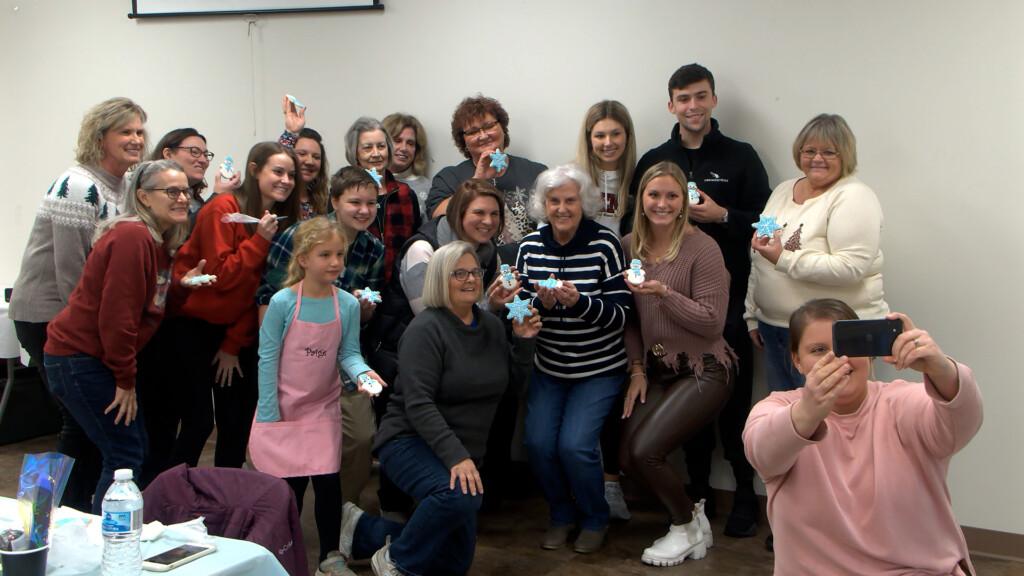 CAPE GIRARDEAU, Mo. (KBSI) – Walking…er…decorating cookies in a winter wonderland. 
Participants in April Zamudio's cookie class on Sunday got to do just that. 
Zamudio, who owns Rosie's Bake Shoppe in Cape Girardeau, taught the class all of her tips and tricks for decorating winter-themed cookies.
"I really like sharing what I do all day in my kitchen, so I like teaching cookie classes and showing people some of the skills and techniques that I've picked up over the years while just having fun with friends and family," she said.
Participants used these skills and techniques to create snowflakes, snowmen and everything in between. 
Emily Welker said this type of class was a first for her. 
"I've never done anything like this, any decorating, so this was very fun to step out of my comfort zone and try something new in this environment," she said.
And what made this class more special for Welker is that she got to share the experience with her mother Ginger. 
"Doing this with my mom was so fun," she said. "We love doing new things and exploring and finding out what we can try, so this class was a lot of fun to do together. We've never done baking or decorating before, so now this is something we can do in the future." 
Stepping out of your comfort zone and trying something new can be intimidating, but Zamudio and participant Kathy Kraemer say there is nothing to be afraid of. 
"If you mess up, you can just eat the evidence, and it's okay," Zamudio said. "Cookies should be fun. You really shouldn't put too much pressure on yourself to make it perfect." 
"If you're uncomfortable or you're thinking about doing something that takes you out of your comfort zone, give it a try, because most of the time, it's not as bad as you think it's going to be," Kraemer said. "In fact, all of the time, it's a lot more fun."