Girl Scouts use cookie proceeds to donate school supplies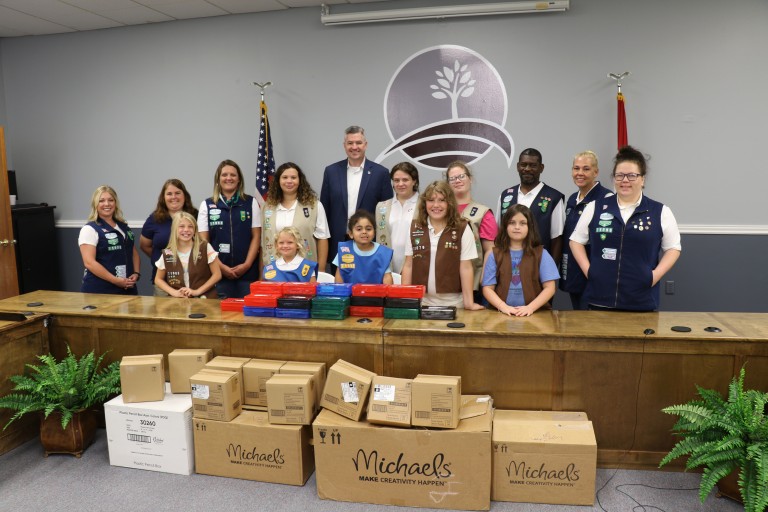 POPLAR BLUFF, Mo. (KBSI) – The Girl Scouts of the Missouri Heartland recently donated 600 art boxes to the Poplar Bluff School District to meet any outstanding needs of young students, after the decision was made that school supplies would be covered this year, according to a Poplar Bluff news release.
The Butler County troops designated proceeds from the sales of Girl Scout Cookies for the community service project, according to volunteer support coordinators. Participating troops included 71501, 71596, 71908, 71998, 72062 and 72079.
In a one-time arrangement, R-I district leaders opted to provide basic school supplies to families in order to offer some relief with federal dollars successfully secured through the Elementary and Secondary School Emergency Relief (ESSER) fund. Exceptions included school boxes and backpacks, officials said.
Immediately following the news this past summer, teacher's aide Rosa Johnson coordinated a back-to-school bash at the Kindergarten Center supported by dozens of sponsors. Volunteer hairstylists provided more than 120 haircuts, and approximately 400 free backpacks were distributed, in addition to food and other resources, the release stated.
Cutline: Girls Scouts and volunteers are pictured with R-I Superintendent Dr. Scott Dill during a delivery of art boxes during the summer break in the Administrative Building.