"I couldn't speak." – An overdose survivor shares her journey to recovery
Taisa Brumagen started using drugs when she was 14. Now five years sober, she shares her overdose story, her road to recovery, and how she wants to use her story to help others.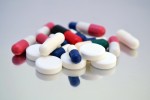 LINCOLN, Neb. (KLKN) – "It was my escape and it felt good at the time, and that I didn't have to, you know, confront my trauma or my problems or my feelings head on," she said.
Taisa says the opioid that triggered her overdose was oxymorphone. For some, an overdose might be a wakeup call, but Taisa continued to use.
"I didn't care what happened to me, because if I survived that [overdose], I was going to survive another one, and it would be alright," she said.
No matter what happened, nothing seemed to compel Taisa to stop using drugs.
"I went to jail like five or six times in a span of six months, and I got out and I did the same thing, so that wasn't enough for me," she said.
"I had a CPS case and my kids were taken and that wasn't enough for me. My kids were in foster care, that wasn't enough for me. I actually overdosed twice. That wasn't enough for me."
Then one day, Taisa had a sudden realization: she had had enough.
"I remember my last arrest and I went to jail and I was just tired," she said. "I was done. Like, I was just so defeated. There's many times where I should have been dead. You know what I'm saying? And like, I've survived."
Taisa says she's been sober for five years. She says the best thing that people who are witnessing loved ones struggle with addiction is express love and care for them.
"You know, the times when I went to treatment, and I went to jail, the people who picked up the phone for me and told me that they still loved me was really important," she said.
Today, Taisa works as a peer support specialist at CenterPointe, using her life experience to help others overcome their addictions.
"If I can reach just one person, that makes it so much worth it for me," she said.
If you or someone you know needs help with addiction, call CenterPointe's 24/7 drug crisis hotline at (402)475-6695.