"It's time to go have a little fun": SEMO football prepares for spring game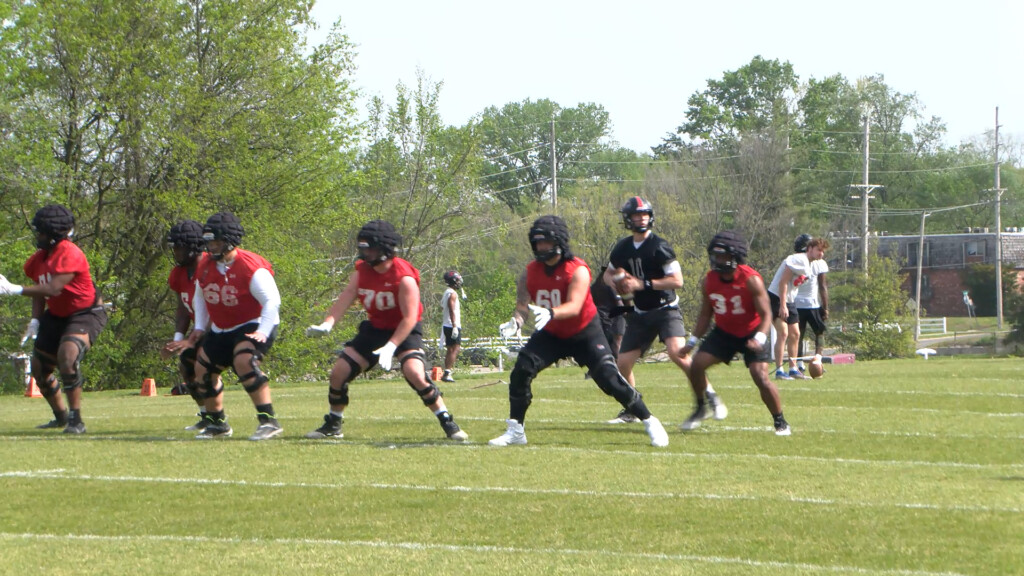 CAPE GIRARDEAU, Mo. (KBSI) – With spring practice complete, the Southeast Missouri State football team now looks forward to its spring game on Friday. 
Wide Receivers Coach Justin Drudik said the spring game has a different atmosphere than practice does. 
"We've worked really hard up until this point to get where we are at, and now it's time to go have a little fun with the guys and put on a good show," he said.
Spring is a time to work out some kinks, get new players up to speed, and allow the returning players the chance to ramp back up. 
For 364 days out of the year, these players are on the same team, but when they're divided into two teams and pitted against each other in a game setting, that provides just a little bit extra friendly competition. 
Quarterback Paxton DeLaurent said year-long bragging rights will be on the line Friday night. 
"Last year, my team won the game, 31-7, and I'll remember that, like we've been talking about it all year long, so we've got to do it again and make sure the other team isn't allowed to do that," he said.
Cornerbacks coach Joe Jackson said friends can be made into enemies during spring games. 
"It's a different chip you have on your shoulder because it's like, 'I'm not on your team anymore,' so now, best friends become rivals," he said.
Add to that the game will be played at Scott City High School, and Jackson said that brings back some of that energy you had playing under those Friday night lights. 
"It's Friday nights under the lights," he said. "It gives you that old feeling back where it's like, it's a Friday night, game. And it's at a high school stadium, so you kind of get those little jitters back in your stomach." 
Kickoff is slated for 6 pm, with tailgating and other activities beginning at 5 pm.