Kentucky murder suspect arrested in Mt. Vernon, IL after fight at gas station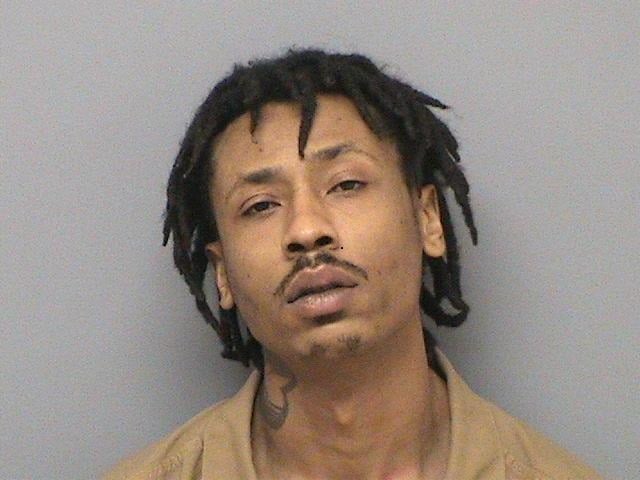 MOUNT VERNON, Ill. (KBSI) – A Kentucky man faces a murder and several other charges after Mount Vernon police responded to a report of a fight at a gas station on Feb. 4.
Richard S. Gray, 32, of Bardstown, Ky. faces resisting/obstructing arrest, obstructing identification, aggravated unlawful use of a weapon, possession of a stolen firearm, criminal damage to property and aggravated battery charges pending in Jefferson County.
Police responded to a report of a fight in progress at the Mach 1 Gas Station at 1409 S. 42nd Street in Mt. Vernon on Friday, Feb. 4 at 9:38 p.m.
Officers separated two men. One of the males would not cooperate with officers and began resisting commands leading to him to be arrested.
Officers began an investigation of the incident and became aware of a vehicle on the parking lot that was reportedly driven by the man in custody. After running the registration on the vehicle, officers learned an Amber alert had been posted on the vehicle and it was possibly driven by a murder suspect, Richard Gray, from Kentucky. Endangered children were also believed to be traveling in the vehicle.
Police say the driver of the vehicle/person in custody initially provided false information regarding his identity to officers. Officers were able to continue their investigation and determine the man was Gray. Gray had a Kentucky warrant for his arrest charging first degree murder and unlawful imprisonment. Bond on the warrant is $500,000.
Officers searched Gray and found a loaded, stolen handgun, according to the Mount Vernon Police Department.
The children were located safe in the vehicle and taken to the Mount Vernon Police Department. The Division of Children and Family Services responded to the police department to assist in returning the children to family.
Detectives from the Bardstown Police Department traveled to Mount Vernon where detectives from the Mount Vernon Police Department and the Jefferson County State's Attorney Office assisted them with the investigation.
Gray has been in custody in the Jefferson County Justice Center.