Man wanted in St. Louis County on drug charges arrested in Hickory, KY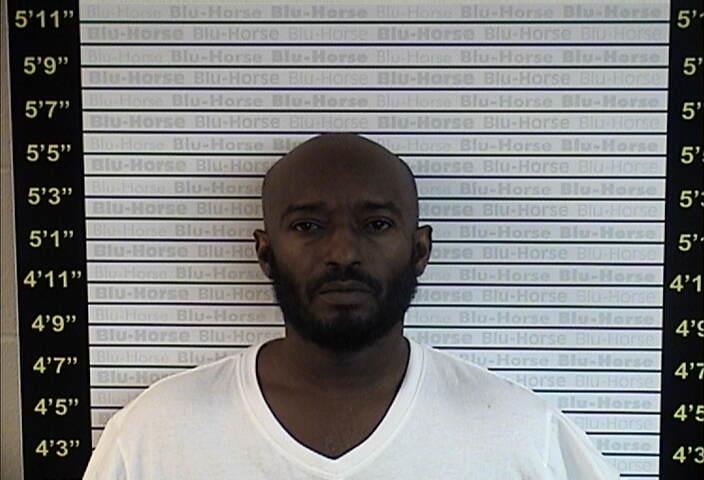 HICKORY, Ky. (KBSI) – A Hickory man who was wanted out of St. Louis County, Mo. was arrested at a home in Hickory on Sept. 9.
Several lawn enforcement agencies arrived at a home on MaKenzie Circle in Hickory around 8 a.m. on Sept. 9 in search of Demetry Walker, 49.
After escorting some area residents out of their homes for their safety, law enforcement contacted Walker by a public address system, ordering him to come out of his home.
Walker surrendered to law enforcement by coming out the back door and was taken into custody without incident. He was wanted out of St. Louis County, Mo. for four counts of unlawful possession of a firearm by a dangerous felon.
After his arrest, a search warrant was obtained for his home. Deputies found suspected ecstasy pills, marijuana and drug paraphernalia, according to the Graves County Sheriff's Office. Walker had an active warrant for his arrest possession of marijuana and possession of drug paraphernalia. In 2020, Walker had been cited into Graves District Court for possession of marijuana and possession of drug paraphernalia. Walker failed to appear for his court date on those two charges.
Walker was charged with trafficking in a controlled substance 1st offense, 10 or more dose units, possession of marijuana, drug paraphernalia – buy/possess, the outstanding Graves County warrant for his arrest and being a fugitive from another state in reference to the charges out of Missouri. He was taken to the Graves County Jail.
Several law enforcement agencies worked on this case. Those include the US Marshal's Service, McCracken County Sheriff's Office, Graves County Sheriff's Office and the Marshall County Sheriff's Office Special Response Team which is comprised of deputies from the Marshall and Calloway County Sheriff's Offices and the Benton Police Department. Mayfield/Graves County EMS also assisted by staging an EMS crew in the area while the arrest warrant for Walker was served.