New business announcement for historic Broadway Theater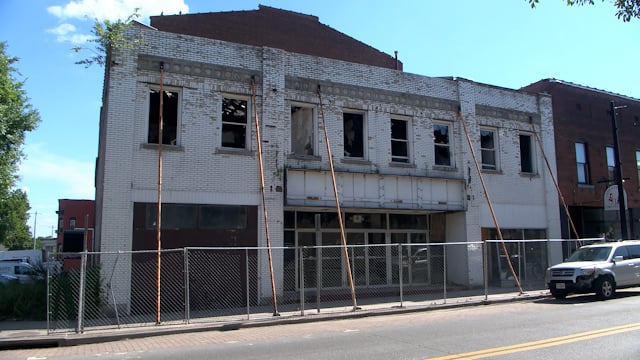 CAPE GIRARDEAU, Mo. (KBSI)- Cape Girardeau business owner, Michelle Latham, of Latham American Family Insurance Agency, is unveiling new details for her new Cape Girardeau business in the historic Broadway Theater.
Latham is the first tenant in the soon to be newly renovated and finished theater.
Latham announced today she will be opening an upscale, bourbon bar, Bourbon + Bitters, "I Kind of had inspiration, of opening up a high end, upscale bourbon lounge."
The lounge will feature bourbon, wine and spirits, along with soft jazz that will give Cape Girardeau a taste of class.

Latham says there will also be a dress code.

Latham states, "No sweatpants, no tennis shoes, type environment."


The announcement for the lounge comes only a couple months shy of the theater's restoration, with excitement coming from old town cape's executive director, Liz Haynes, "It's going to add so much vibrancy to our downtown corridor."
Haynes says the lounge will be an inviting spot for business to be conducted, "Just down the block we've got the Esquire Theater being rehabbed into office spaces, which those folks are going to want to have, a place to come for their happy hours."
Bourbon + Bitters is expected to be finished by this early spring.
Multimedia Journalist, Sasha Moore will have new information tonight at 9 p.m. on Fox23.