3 Cape Girardeau police officers receive Life Saving Award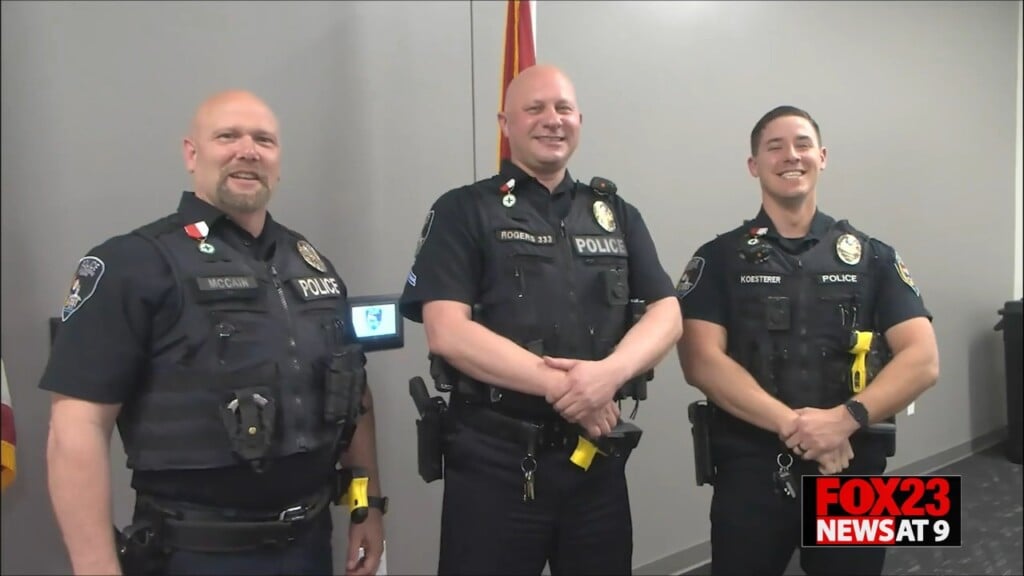 CAPE GIRARDEAU, Mo. (KBSI)- Three officers for the Cape Girardeau Police Department were awarded for their acts of heroism that took place in January.

"I feel like it's what anyone would do."
The officers were dispatched to investigate a vehicle that was sitting in a field adjacent to I-55 near Wolverine Lane.
While searching the area, Patrolman McCain found an elderly man with dementia who had been reported missing from Illinois. He was lying on his back in several inches of freezing water at the bottom of a drainage ditch.
Jim Bezel, the president of the National Society of the Sons of the American Revolution presented the awards for the officers. 
"You knew what your mission was, and you had the backing of your supervisors to get the job done," said Bezel.
If not for these three officers deciding to be thorough in their search of the area, the man may not have been found until it was too late.
"They do a great job everyday, all of them do, to protect the community, and go above and beyond," said
Bobby Newton, the public information officer with the Cape Girardeau Police Department.
Corporal Rogers, Patrolman McCain and Patrolman Koesterer were honored with the life saving award due to their efforts.
Related story:
Cape Girardeau police officers praised for heroism, save Illinois man