SEMO bats go cold in first game of NCAA Baseball Championship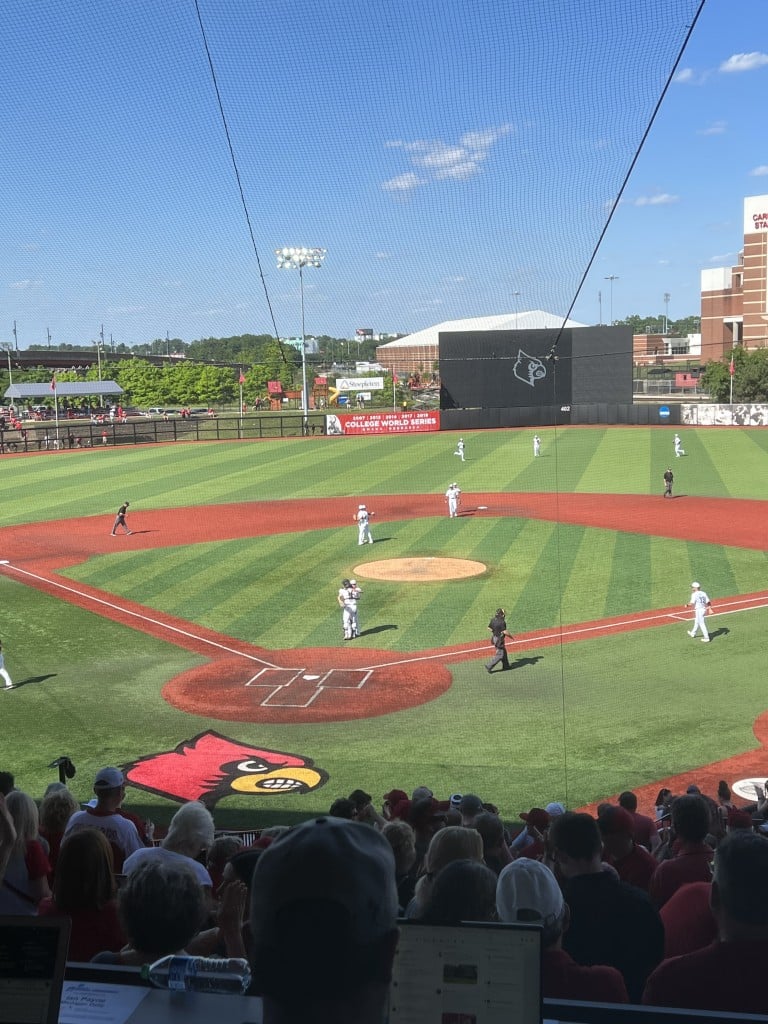 LOUISVILLE, Ky. (KBSI) – The Southeast Missouri State baseball team began play Friday in the Opening Round of the NCAA Baseball Tournament against Louisville. The Cardinals topped the Redhawks, 7-2.
Jevon Mason gave the Redhawks a 2-0 lead with an RBI double in the top of the second, but Louisville scored seven unanswered runs and never trailed after the fourth inning.
Louisville outhit SEMO, 15-5. Ben Palmer went 2-for-2 and was the only SEMO player to register multiple hits.
"I talked to the team in like the 8th inning and was like, 'hey, seven months ago at the start of the school year, if I would have told you guys you were going to have a chance to beat a top 15 team in the country if you had to outscore them by three in two innings, you guys would be out of your minds excited for that chance, and here we are,' SEMO head coach Andy Sawyers said. "I don't think we played a poor game at all. We just didn't do enough offensively to extend the early lead we had."
The Redhawks will look to keep their season alive when they face Oregon in an elimination game Saturday at 11 am.