SEMO Volleyball Invitational first event at renovated Houck Field House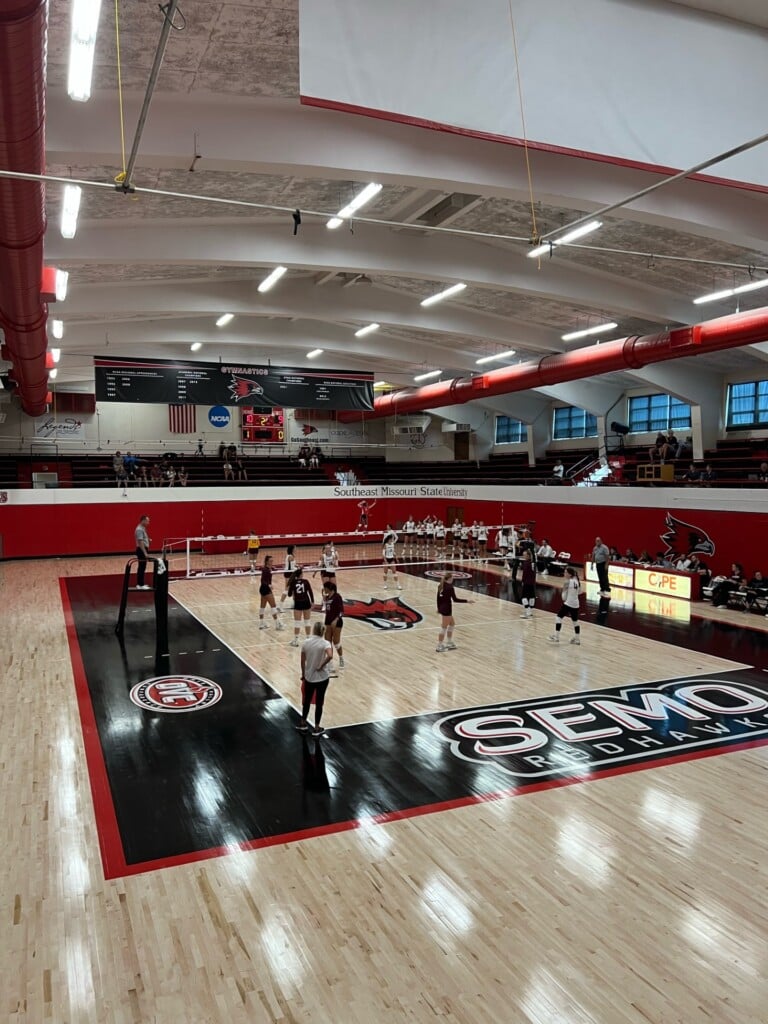 CAPE GIRARDEAU, Mo. (KBSI) – Southeast Missouri State volleyball coach Julie Yankus is proud of Houck Field House's new floor. 
"It was great to be out there," she said. "I think it just brightens up our entire gym, as well. It was a little hot still even with the air conditioning because of how hot it was outside. We had to wipe the floor a lot. We spent a lot of time on the floor, but it was great to be out there and to be able to compete on our nice new surface." 
And compete the Redhawks did, defeating Evansville in straight sets in the first game on that new surface Friday morning and then besting Central Michigan in four sets Friday night. 
Fifth-year senior Mackenzie Meehan is thankful to have this new surface to play on, even if it is just for her final season. 
"It's really cool," she said. "Sad to see that it's all getting built up now in my last year, but I'm really excited for the future of SEMO. It's just really cool to have, very fortunate." 
Freshman Lucy Arndt, who had 11 kills in her first game as a Redhawk said this floor is probably the nicest one she has ever played on.
"This is way nicer than my high school, and I love this floor," she said.
This new floor is part of phase 1 of the Houck Multiuse Complex Project, which also includes renovations to Houck Stadium, most notably new southside seating and new turf. 
"These things are definitely much needed improvements, and so it's just great to get the support that we need to continue to build our athletic programs," Yankus said.
Related stories:
Southeast MO volleyball wins Game 1 against Evansville
Cape Girardeau to dedicate $600,000 annually to Houck Stadium reconstruction project
Southeast Missouri State University breaks ground for Houck Multiuse Complex
Nearly $16 million contract awarded for 1st phase Houck multiuse complex
Houck Stadium renovations update, construction to begin in matter of weeks
Southeast Missouri State University to accept bids for first phase of new multiuse complex
Construction at Southeast MO State University's Houck Field on pause