Southeast MO State names keynote speaker for Martin Luther King Jr. Celebration Dinner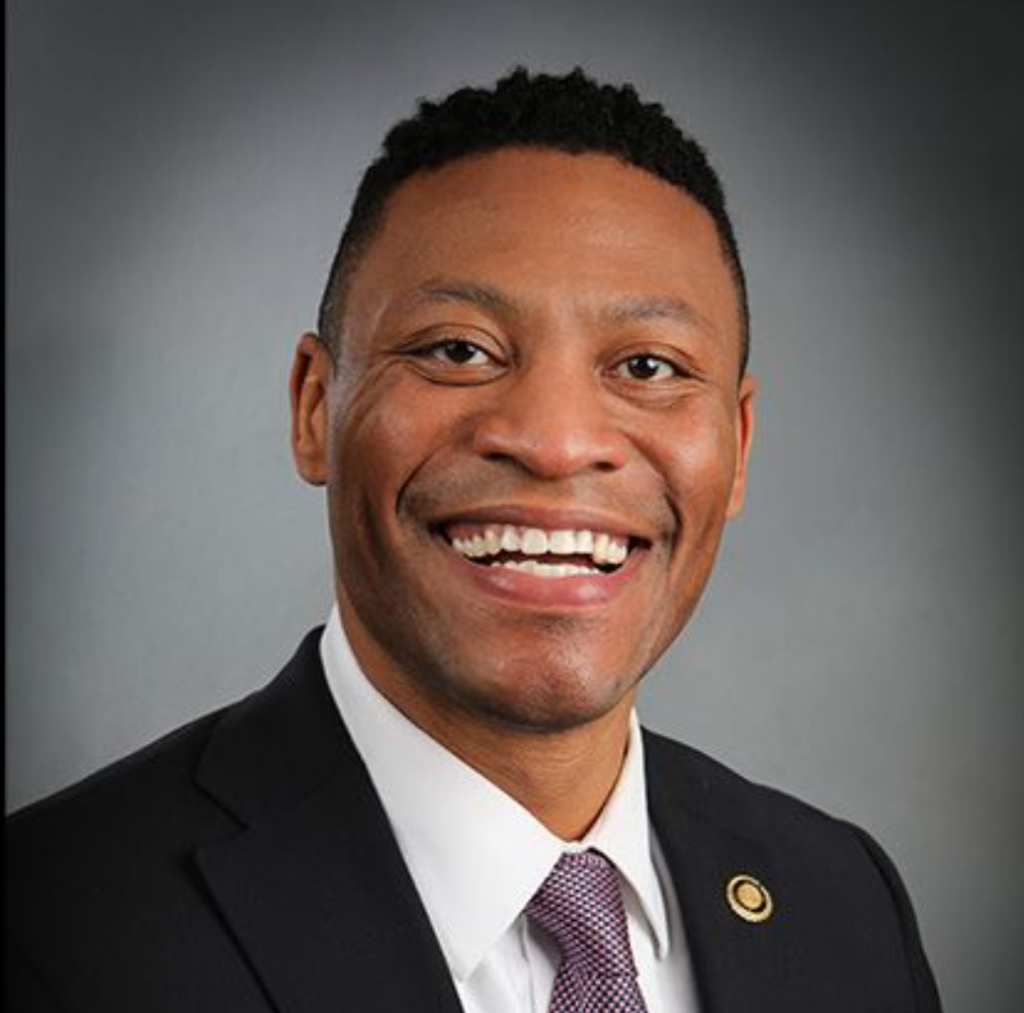 CAPE GIRARDEAU, Mo. (KBSI) – The key note speaker for Southeast Missouri State University Martin Luther King Jr. dinner has been announced.
Missouri Senator Brian Williams will present the keynote address on January 17, 2024, in the Show Me Center.
This annual event celebrates the life and legacy of Dr. Martin Luther King, Jr. The theme for the event this year is "Building Community Through Service." The doors will open at 5 p.m. and dinner will begin at 6 p.m. Tickets are available at semo.edu/mlk or you can call (573) 651-2626
Senator Brian Williams has represented the 14th Senatorial District in St. Louis County since 2018. From 2020-2022 he was the assistant minority leader. He is also the first Black male to serve in the Missouri Senate in two decades, according to Southeast Missouri State University.
After studying government and public health policy Williams developed a passion that would lead him to work as a congressional staffer. In this position he oversaw the rollout of the Affordable Care Act (ACA) Marketplace and helped land $1.75 billion new headquarters of the National Geospatial-Intelligence Agency in North St. Louis.
Additionally, he worked to provide sickle cell patients with access to medications, designated a Holocaust Education Week, and protected disabled individuals with savings accounts from losing benefits. Williams addressed racial profiling by passing a legislation to ban choke holds, establish the nation's strongest use-of-force database and permit prosecutors to file a motion to vacate convictions in light of new evidence that proves the person's innocence, according to Southeast.
In 2022, Williams secured $98 million for North St. Louis County projects which includes $40 million for the University of Missouri-St. Louis, $15 million to manufacture active pharmaceutical ingredients, $23 million to build a public safety training facility, $7 million for public transit assistance, $6 million to abate, demolish and repurpose the Jamestown Mall, $4 million to renovate the St. Louis Metro Employment and Training Center in Wellston and $400,000 for Youth Build Works.
Williams also hosts an annual Human Trafficking Awareness Day at the state capitol to gather advocates, stakeholders and legislators to address the issue. He serves as a board director for People's Health Center where he helped develop a behavioral health care center for underserved children, according to Southeast Missouri State University. Additionally, he is a member of advisory boards for Alzheimer's Association, Refuge and Restoration, St. Louis Crisis Nursery, Simmons Bank, iHeart Media, Nurses for Newborns and the University City Children's Center.