Barke named Vice President for Intercollegiate Athletics at SEMO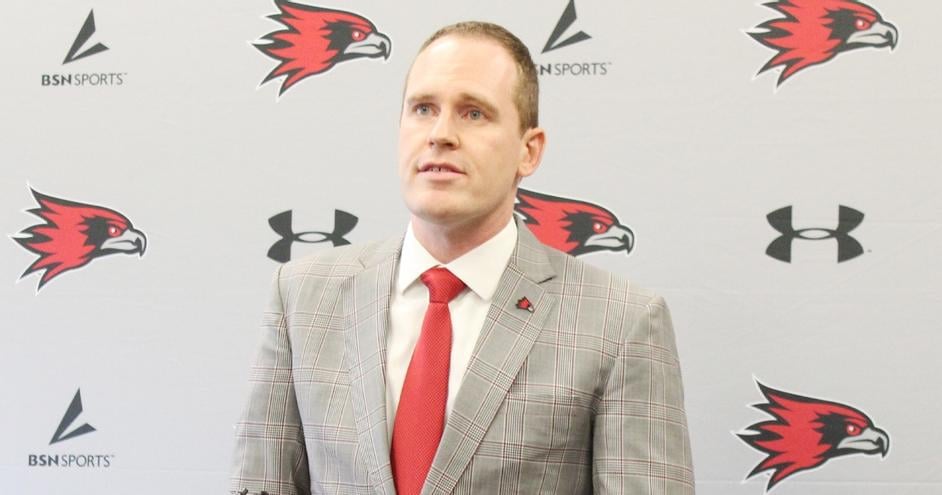 CAPE GIRARDEAU, Mo. (KBSI) – Brady Barke has been named vice president for intercollegiate athletics at Southeast Missouri State University.
Southeast President Dr. Carlos Vargas says the change in title better reflects the position and job duties.
"Southeast Athletics operates like any other division within the University," said Vargas, "so the vice president title both better aligns with our own organization structure and mirrors a change we see in other athletic departments nationally. It also allows for procedural changes to create better efficiencies with processes like hiring approvals."
Barke was named director of athletics at Southeast in 2016. He began at Southeast in 2008 as assistant director of athletics for compliance and eligibility before being named senior associate to the president and secretary to the Southeast Missouri State University Board of Regents in 2013 and then interim director of athletics in 2015.
"When he was selected as director of athletics, I said then that Brady would move our program forward and to the next level, and he has certainly done so. We are seeing unprecedented success in our athletics program under his leadership, both in terms of championships and the academic success of our student-athletes."
Since 2019, each SEMO program has earned at least one conference championship. In 2020-21, SEMO claimed its first-ever OVC Commissioner's Cup, the league's ultimate symbol of overall athletic excellence in conference-sponsored championships. Barke won the 2021-22 National Association of Collegiate Directors of Athletics Cushman & Wakefield AD of the Year Award. In fall 2022, SEMO's Department of Athletics registered a 3.36 grade point average, its highest fall GPA in seven years.
"There is something special happening at SEMO," said Barke. "It is a privilege to work alongside dedicated coaches, staff and student-athletes. This is an exciting time for us, and we're committed to building on our successes."
Barke has a juris doctorate degree from Southern Illinois University School of Law, an MBA from Southeast, and a bachelor of science in biology from Webster University. Barke was a member of both the basketball and golf teams while a student at Webster. He was inducted into the Webster Athletic Hall of Fame in 2016.