Cape Girardeau Police are encouraging off road vehicle safety; A matter of life or death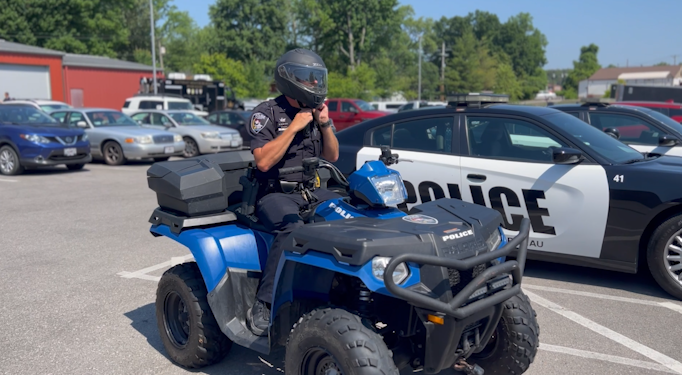 CAPE GIRARDEAU, Mo. (KBSI)-
It's getting to be that time of the year, many people are getting out their ATV's, four wheelers, side by sides and dirt bikes.
The Cape Girardeau Police Department's ATV program has a few suggestions when it comes to off-roading safety.
Lieutenant Bradley Smith says, "If adults, and sixteen and up can ride them, if you're going to have a young kid make sure if you're the parent or guardian, walk them through the safety things first and foremost, wear a helmet."

The dangers of riding off road vehicles are real and include overturning, collisions and occupant ejection.


Lieutenant Smith says that anyone under the influence should also not be driving any motorized vehicle, "Wear protective gear gloves for the dirt bikes, you know riding boots for the dirt bikes, you know also for four wheelers and three wheelers."
While a lot of ATV use is recreational, the Cape Girardeau Police Department's ATV program has helping fight crime and keep the public safe for the past eight years.

Bobby Newton, the Police Information Officer for the Cape Police Department says, "So, we've got ATVs along with UTV that we utilize on the trail, a lot of the walking trail. And then we also patrol downtown and other special events that we have."


Officer Newton says ATVs are one of the better ways to get around tight spaces, "We can get the ATVs and UTVs in areas that we can't get always get a patrol vehicle and we can maneuver through traffic better if we need to respond to a special event or something like that."
Authorities stress that properly and safely operating an atv can mean the difference between life and death.
The latest numbers from the U.S. Consumer Product Safety Commission, show a yearly average of more than seven hundred deaths and an estimated 100,000 emergency department-treated injuries involving off road vehicles.