Federal disaster declaration approved in 76 Kentucky counties for March storms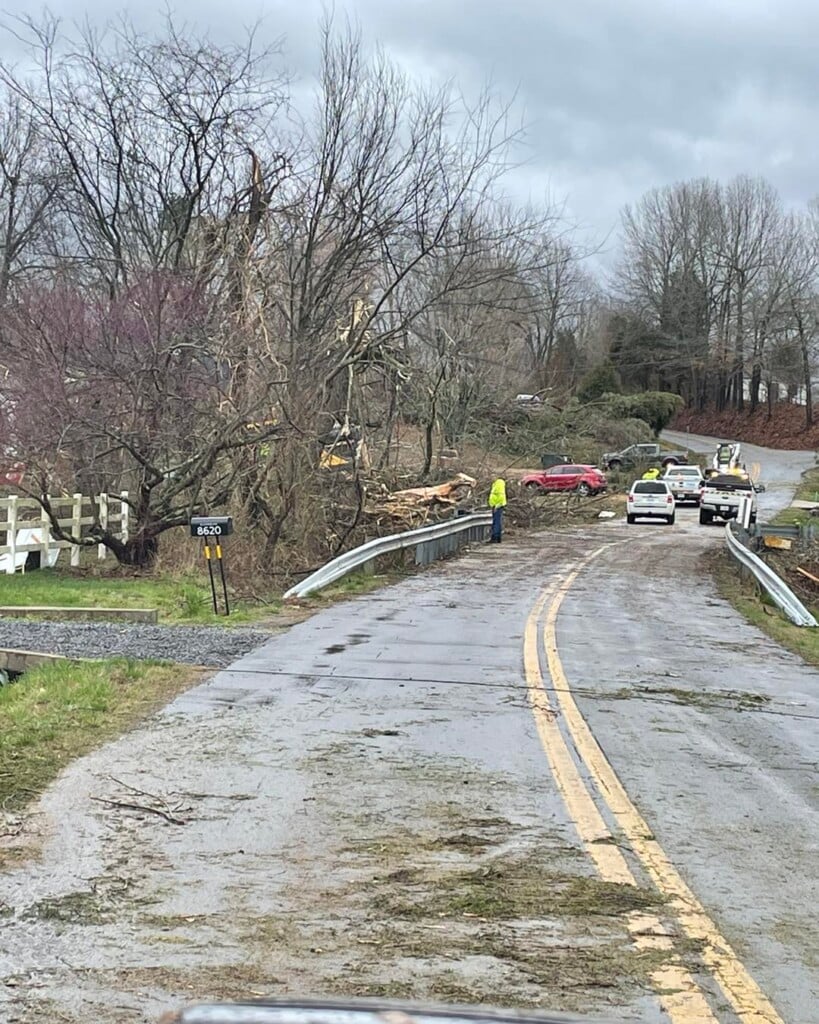 (KBSI) – Kentucky Gov. Andy Beshear announced that on Monday, President Joe Biden approved his initial request for federal aid to assist with recovery efforts in 76 counties that were impacted by severe storms in early March.
On March 3, the Gov. Beshear declared a state of emergency in advance of severe storms that were forecast to cross the commonwealth. The storms produced violent thunderstorms, dangerous winds, flooding and several small tornadoes and killed five Kentuckians.
All reported storm damage from the 76 counties has been verified by Kentucky Emergency Management and validated by the Federal Emergency Management Agency to confirm eligibility based on county-specific thresholds, according to the Office of Gov. Beshear.
Several counties are still undergoing the verification and validation process. Once the damage assessments are complete and eligibility is determined, additional counties could be added to the federal declaration.
Federal funding is available on a cost-sharing basis for emergency work and the repair or replacement of facilities damaged by severe storms, straight-line winds, tornadoes, flooding, landslides and mudslides. The funding is available to the commonwealth, eligible local governments and certain private nonprofit organizations .
Counties in the FOX23 viewing area covered by the initial approval include Caldwell, Calloway, Carlisle, Crittenden, Hickman, Graves, Livingston, Lyon, Marshall and McCracken counties.
The counties covered by the initial approval are Adair, Allen, Anderson, Barren, Bourbon, Breckenridge, Bullitt, Butler, Caldwell, Calloway, Carlisle, Casey, Christian, Clark, Clay, Crittenden, Cumberland, Daviess, Edmonson, Estill, Floyd, Franklin, Gallatin, Garrard, Grant, Graves, Grayson, Green, Hancock, Hardin, Harrison, Hart, Henry, Hopkins, Hickman, Jackson, Jessamine, Johnson, LaRue, Laurel, Lee, Lincoln, Livingston, Logan, Lyon, Madison, Marion, Marshall, Martin, McCracken, McLean, Meade, Menifee, Metcalfe, Monroe, Muhlenberg, Nelson, Nicholas, Ohio, Owen, Owsley, Powell, Robertson, Rockcastle, Simpson, Spencer, Taylor, Todd, Trigg, Trimble, Union, Warren, Washington, Webster, Whitley and Wolfe.