Fugitive out of Michigan, Indiana arrested in Graves County after police chase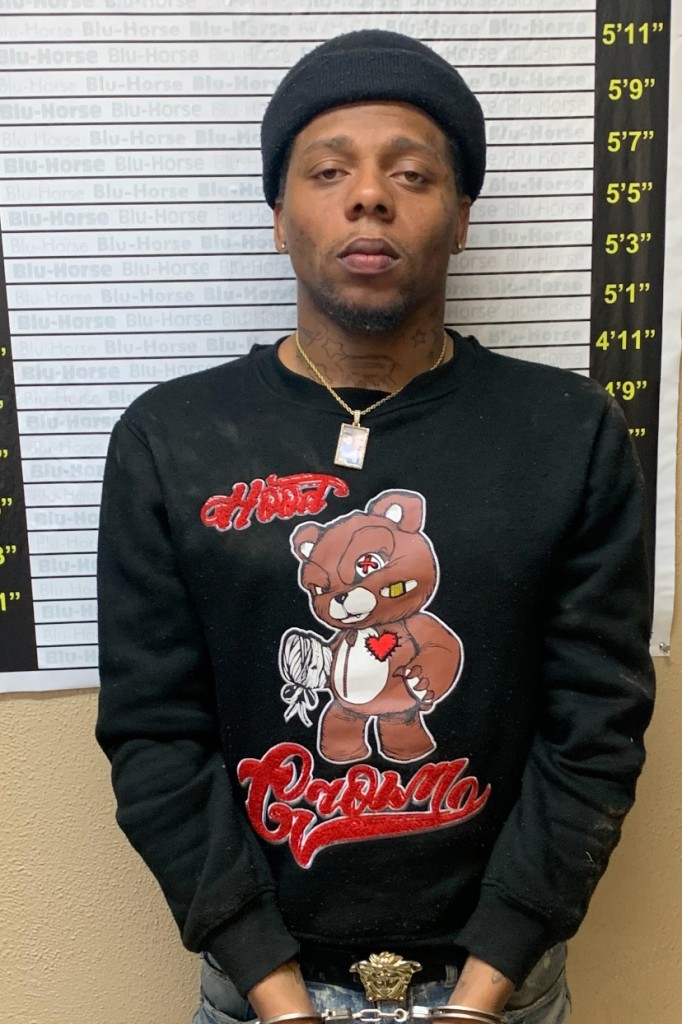 FULTON, Ky. (KBSI) – A fugitive out of Michigan and Indiana was arrested Wednesday in Graves County.
Devonta K.C. Mathis, 28, of Benton Harbor, Michigan faces charges of fleeing or evading in vehicle and on foot, reckless driving, speeding, possession of marijuana, and possession of drug paraphernalia. He was charged also with being a fugitive from justice.
Graves County sheriff's deputies were notified that a driver in Fulton County had fled from a traffic stop by the Fulton City Police Department on March 9 about 4:40 p.m.
The vehicle in question was seen by Graves County sheriff's deputies on the Purchase Parkway travelling north from about the Wingo exit. As deputies attempted to get the vehicle to stop, the driver sped up to speeds of 90mph plus, according to Graves County Sheriff Jon Hayden.
The chase continued onto Interstate 69 and entered into Marshall County. Near the Marshall and Graves County line, a Kentucky State Police trooper deployed a tire deflating device whereas the suspect's vehicle suffered a flat tire but continued northbound for several miles before losing control of his vehicle and stopping in the grassy median.
Mathis ran on foot from the vehicle, jumping a boundary fence and into a field, according to the sheriff's office. Sheriff's deputies and state police chased the suspect for several hundred yards before taking him into custody with no injury.
The suspect was wanted out of Michigan and Indiana for offenses including aggravated assault, fleeing from police, and a parole violation.
The vehicle a 2002 Ford Explorer Sport Trac vehicle registration plate did not match the vehicle and the vehicle's stolen status remains under investigation.
Mathis was taken to an out of county detention center.