ISP, Drug Task Force release arrests, guns, narcotics seizures in 2022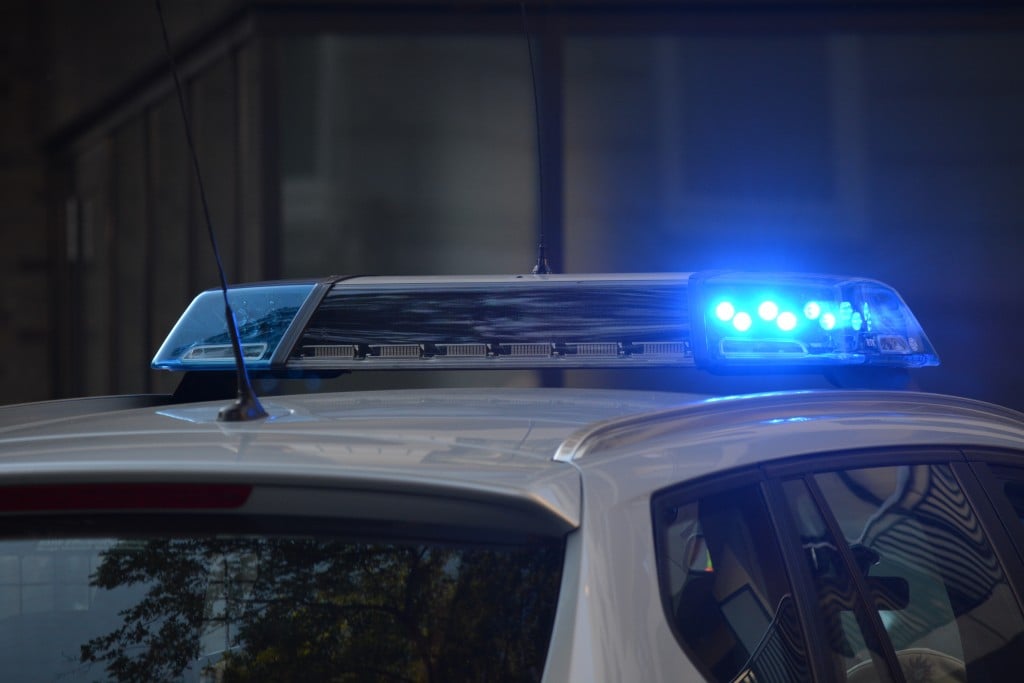 (KBSI) – The Illinois State Police, local law enforcement and community partners continue to decrease the supply of opioids and other drugs devastating many neighborhoods.
In 2022, the ISP Metropolitan Enforcement Groups (MEGs) and Drug Task Forces across the state seized 679 firearms, 26,679 pounds of drugs, and arrested 1,942 people.
MEGs and Task Forces represent a collaborative effort among state, federal, and local law enforcement agencies to enforce Illinois drug laws and investigate gang activity. They are on the front lines of narcotic enforcement, prevention, and treatment strategies
Governor JB Pritzker says he's thankful for the hard work of dedicated law enforcement officials who risk their lives in order to build safer communities across the state.
Illinois State Police Director Brendan F. Kelly says ISP is building stronger and safer communities by building relationships with the community byfocusing on apprehending violent, drug-trafficking criminals who leave a wake of devastation.
The nine MEGs and 13 Drug Task Forces across Illinois work with the Statewide Terrorism Intelligence Center and Illinois National Guard Counterdrug Analysts, as well as the U.S. Drug Enforcement Administration, the Federal Bureau of Investigation, the U.S. Marshals Service, and other agencies to reduce crime through intelligence led policing, which focuses enforcement efforts on felony-level drug distribution and trafficking.
Task Force and MEG arrests, and gun and narcotics (in pounds) seizures in 2022
MEG of Southwestern Illinois has 172 arrests, 59 guns and 1,769 pounds of narcotics.
Southeastern Illinois Drug Task Force had 69 arrests, 57 guns and 717 pounds of narcotics.
Southern Illiois Drug Task Force had 50 arrests, 71 guns and 110 pounds of narcotics.
Southern Illinois Enforcement Group has 56 arrests, 34 guns and 222 pounds of narcotics.
ISP partnered with the Treatment Alternatives for Safe Communities (TASC) and worked through the East St. Louis Public Safety Enforcement Group (PSEG), the Southern Illinois Drug Task Force (SIDTF), the Southern Illinois Enforcement Group (SIEG), the Metropolitan Enforcement Group of Southwestern Illinois (MEGSI), and the South Central Illinois Drug Task Force (SCIDTF) to implement the Deflection and Pre-Arrest Diversion (DPAD) Initiative. The initiative is aimed at preventing repeat negative encounters with law enforcement and the justice system and helping get individuals needed drug treatment. The ISP MEGs and Drug Task Forces partner with other community groups, health organizations, and local stakeholders to address and prevent substance abuse disorders affecting communities throughout Illinois.
In 2022, MEG and Drug Task Force agents partnered with and/or provided prevention and education seminars to various community groups, schools, health facilities, and treatment organizations, including:
Citizens Police Academy
Saint Eugene's Elementary Catholic School
DuPage County NARCAN Program
Behavioral Health Alliance of Will and Grundy County
Grundy County Area Vocational Center
DuPage County Prevention Leadership Team
DuPage County Heroin and Opioid Prevention and Education (HOPE) Task Force
DuPage County Chiefs of Police Association
DuPage County Senior Police Management Association
Drug Enforcement Administration
Kankakee Area Pledge for Life Partnership
Riverside Medical Center
State Representative Jackie Haas
Kankakee County Opioid Task Force
Boy Scouts of America
Chestnut Health and Treatment Center
Rock Island County Probation
Eastern Iowa Family Services
Quad Cities Citizen's Police Academy
Rock Island Council of Addictions
Massac County Drug Awareness Coalition (MCDAC)
Truth and Consequence Program at Massac County Jr. High School
The nine MEGs cover 20 counties and are overseen by a policy board composed of ISP officers, elected officials, and chief law enforcement officers or their designees. The 13 Drug Task Forces cover 50 counties. Tap here to view a map of the MEG and Task Force coverage area.