Jackson entrepreneur creates business grant for Jackson high school seniors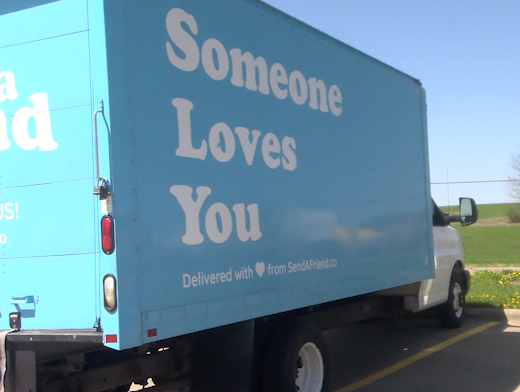 JACKSON, Mo. (KBSI) – You may have seen the bright blue truck that reads "Someone Loves You" in Jackson, Missouri. There is more to that sign than you might think.
When Tyler Macke graduated high school he decided he only wanted to work for himself. He had experience with E-commerce and marketing, and saw that other brands didn't have the principles he wanted to live by. That's when Send A Friend was made.
"We wanted to truly build a business that was going to bring positivity to the world," Macke, Send A Friend founder said. "Offering a $5000 business grant to a Jackson high school senior. Basically any senior can apply to this and the only criteria they have to be thinking about a business or wanting to start a business that will make the world a better place."
Easily pick and choose one of the small stuffed animals and have it sent to a loved one or friend. 10% of the money from purchase goes to a charity the business supports. Macke's company has brought in $10 million.
Now some of that money is going back to where Macke graduated. He established a grant for seniors of Jackson High School to apply for by writing an essay on a business idea they think will benefit others.
Students have until April 15 to apply for the grant.
Tap here to view the grant details and how to apply.