Jackson Lanes Bowling Alley damaged by early morning blaze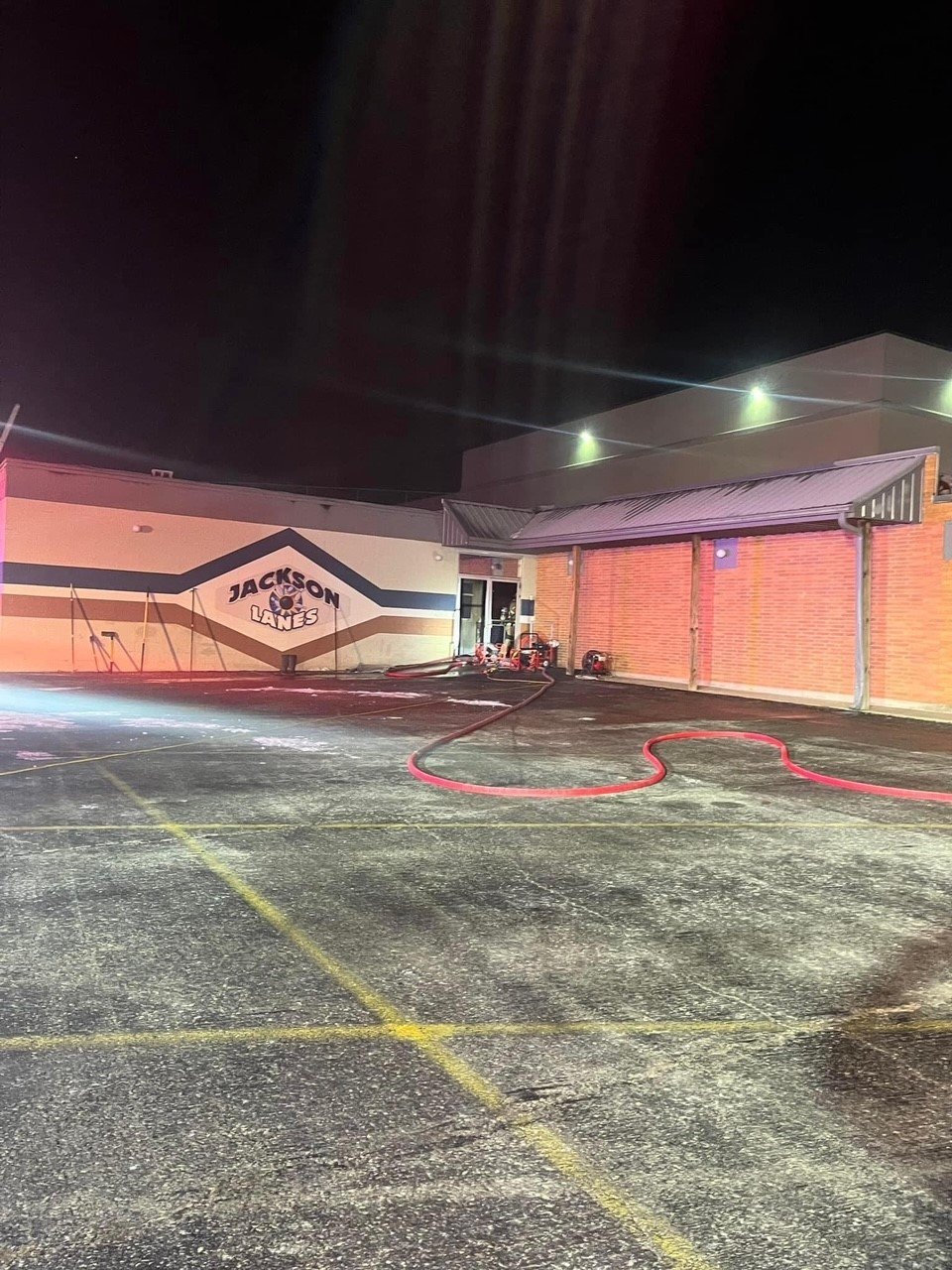 JACKSON, Mo. (KBSI) – The Jackson Lanes Bowling Alley is but a distant memory thanks in part to an overnight fire that engulfed the structure.
Fire crews were dispatched at 1:30 a.m. Wednesday to put out a fire that reachedd all four corners of the building.
When crews arrived, smoke was seen coming from all four sides of the building says Sean Mitchell, the chief deputy of operations for Jackson Fire Rescue, "We had additional help from the city of Cape Girardeau, Fruitland, Gordonville, and East County to help us fight the fire."
The state fire marshal still is investigating the cause of the flames.
The loss of the business, while it had many lanes, memory lane is the one community members are talking about.
Molly and Amy Moore, young members of the community reminisced about the bowling alley: "We're going to miss the bowling alley a lot, we go there a lot, they had good fries, good french fries."
The bowling alley sits directly beside Immaculate Conception Elementary School, which was unharmed.
"There was no chance of the fire touching the school. It was pretty much contained to the inside of the building," Mitchell said.
"The bowling alley was a big staple in our community. A lot of people go there to bowl and to have bowling leagues. It is a very big loss for the city of Jackson," Mitchell said.
The Craft family made a recent post on the Jackson Bowling Alley Facebook page stating: "We are feeling the love from the community."
Once the dust settles, bowlers will be allowed to retrieve their items from the property.
Related story: