New Perry County sheriff talks about his new role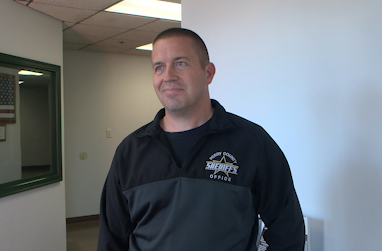 PERRYVILLE, Mo. (KBSI) – Sheriff Gary Schaaf has served the citizens of Perry County as sheriff for nearly three decades.
With his retirement at the end of September of 2022, Schaaf gave the county his recommendation for the next sheriff.
New Sheriff Jason Klaus, who has worked his way up the ranks, was named sheriff in the coming months.
"Little bittersweet, this has been a lifelong career goal of mine, to be sheriff of the Perry County Sheriff's Office," Sheriff Klaus. But also, I, you know, appreciate Sheriff Schaaf and everything he has taught me over my entire career, 26 years working for him. So, I really hated to see him go, just because I still had a lot more to learn from him, but he's left the department in great shape, and I'm just very honored and grateful to be stepping into his shoes."
Klaus' previous work as the Missouri Statewide Crisis Intervention Team Coordinator, which is training officers and pulling in community resources, helping those with a mental health crisis or substance abuse disorder.
"We want to really work within our jail staff and our screening tools and use outside resources to get some of our individuals the help that they need to hopefully deter them from getting involved in the criminal justice system. And then just focusing on my officers and our staff. We want to make sure we're training them and giving them the best tools necessary to do the job in our community," Klaus said.
Honored that he conquered his professional dream, Sheriff Klaus says his goal for now is bringing a higher sense of professionalism to Perry County and its citizens.