Paducah man faces drug charges after traffic stop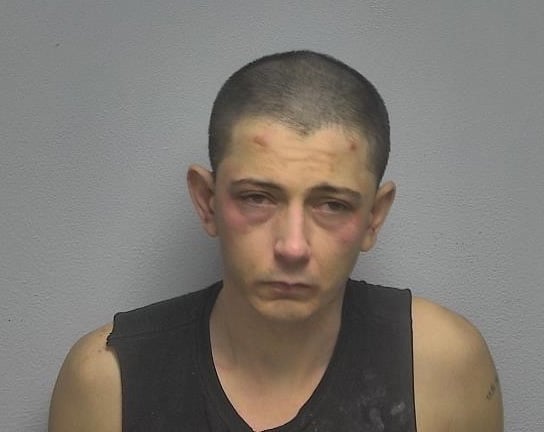 MCCRACKEN COUNTY, Ky. (KBSI) – A Paducah man faces several charges after police say he was found with crystal methamphetamine during a traffic stop.
Mike Zetterburg, 36, of Paducah faces charges of no registration plates, no registration receipt, no insurance, failure to or improper signal, resisting arrest, fleeing/evading police 2nd degree (on foot), possession of drug paraphernalia and possession of controlled substance 1st degree (Methamphetamine).
A deputy with the McCracken County Sheriff's Office conducted a traffic stop on Happy Hollow Drive on Tuesday, March about 3:16 p.m.
Mike Zetterburg, 36, of Paducah was driving a 2017 Kawasaki dirt bike.
Police found a quantity of crystal methamphetamine and items related to drug paraphernalia.
While attempting to place Zetterburg in custody, he ran from deputies, but was arrested a short distance later.
Zetterburg had two outstanding felony warrants for his arrest out of McCracken County for probation violation (felony offense) and failure to appear for a circuit court case.
Zetterburg was arrested and taken to the McCracken County Regional Jail.
If you, or someone you know is struggling with drug use, help is available through the Badges of Hope program. Call 270-444-4719 or tap here for more information.