Researchers trying to save lives on bridges
The research team used a simulation to test their theories.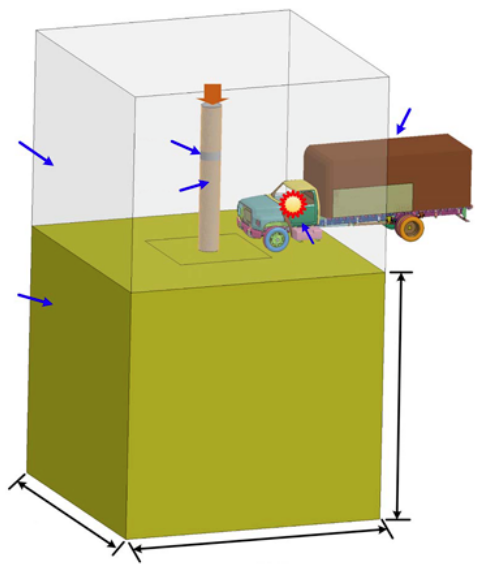 LINCOLN, Neb. (KLKN) – A team of four Nebraska researchers have discovered a possible way to keep bridges safe in case of collisions.
Bridges that pass over highways and interstates often have columns supporting them that are left vulnerable to high-speed crashes underneath. Daniel Linzell, Jennifer Rasmussen, Chen Fang and Tewodros Yosef have begun research on how to make the columns strong enough to be able to withstand a crash and explosion. Their research could help keep the bridges intact, saving lives and money.
The research team used a simulation to test their theories. They discovered that they could wrap columns in a fiber-reinforced polymer or coat them in polyurea for effective results. They tested speed, vehicle size and weight, and column thickness in different combinations to see what would work the best. The coating of polyurea worked well for wider columns, and it was 7 times less expensive than the fiber-reinforced polymer. However, the fiber-reinforced polymer was strong enough to hold up the thinnest column in the simulation, and kept the bridge operational.
The researchers said their next step would be to test their methods in the real world with full-size vehicles and columns to see if their ideas will hold up.