Police ask for help finding man accused of buying more than $8K of pre-paid credit cards with stolen credit card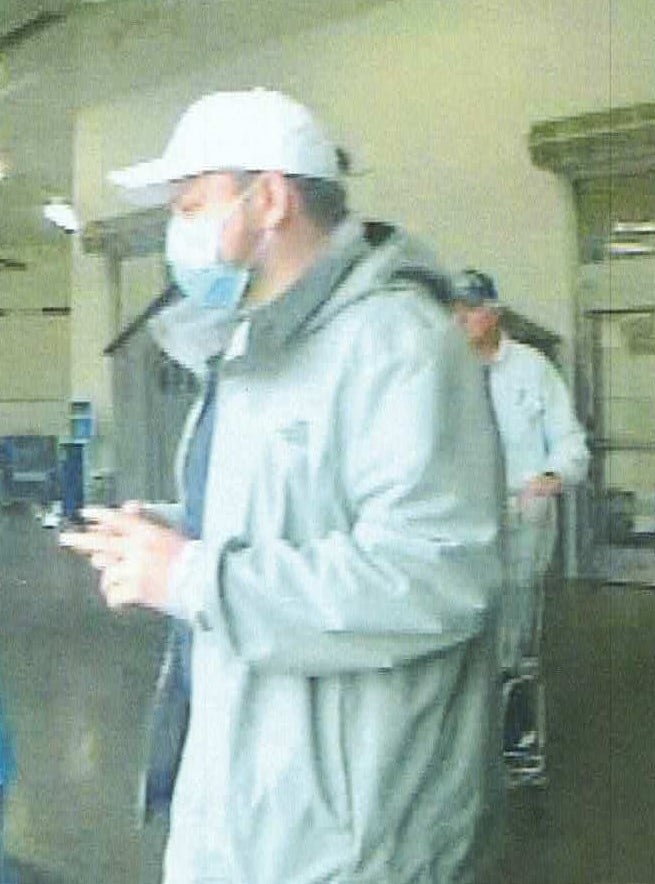 PADUCAH, Ky. (KBSI) – Paducah police ask for help identifying a man accused of using a stolen credit card to purchase pre-paid credit cards.
A woman told police her wallet was taken from her purse while she was shopping on Hinkleville Road Saturday, Oct. 23. Less than an hour later, a man used her American Express card to purchase 40 pre-paid Visa and Mastercard credit cards at another store that totaled more than $8,200.
Police say the man was wearing a white had and gray North Face jacket.
Security cameras at the store showed a white male, wearing a white hat, blue surgical mask and a gray North Face jacket scan the cards at a cash register.
Anyone with information about the man's identity is asked to call the Paducah Police Department at 270-444-8550. Information also may be provided anonymously through West Kentucky Crime Stoppers by texting WKY and your tip to 847411 (tip 411) or by downloading the app "WKY Crime Stoppers" from the Apple Store or Google Play. Tipsters can also access the online tip form through the City of Paducah website. Information leading to an arrest or indictment may result in a reward of up to $1,000.