American Queen visits Cape Girardeau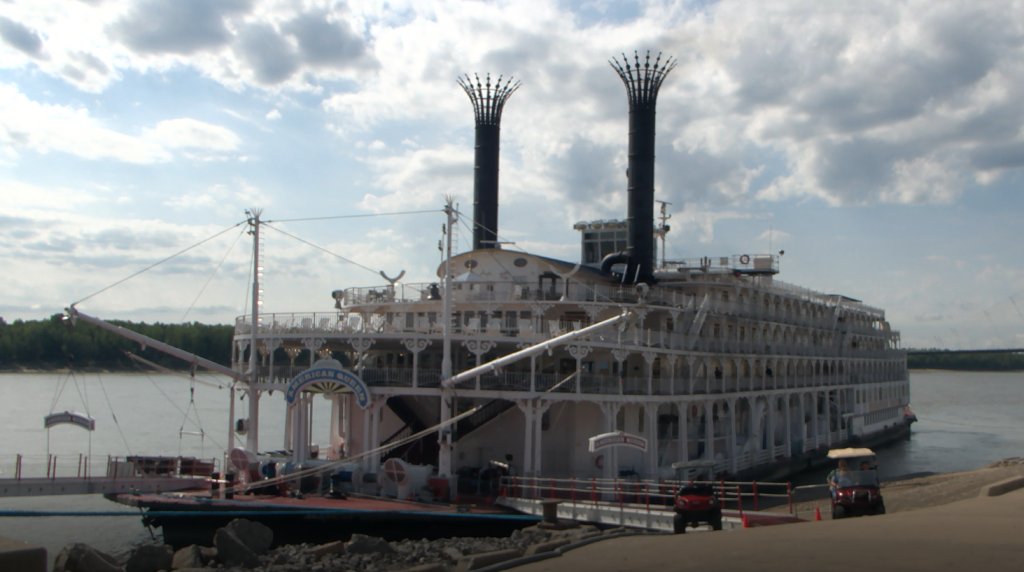 CAPE GIRARDEAU, Mo. (KBSI)- There's lots to see and do when visiting Cape Girardeau.
Jeff Luetkenhauf, The Glenn House Volunteer Guide tells us,
"They have different stops here and different visiting, different historic places. Chrisp museum, the Heritage museum, we are fortunate enough to be a part of that stop of that tour so they can come and see our Victorian history."
Out of the city's most notable attractions is the Glenn House.
It has been offering thrills and chills in the Cape area since it's owner's built it in 1883, leaving behind a historic building that is now a tourist attraction for the heartland.
Luetkenhauf says,
"The dining room wallpaper, which is one of the features of the home, which is referred to as the Lincoln wallpaper, and it is actually the pattern that was in the box seating that President Lincoln was assassinated in."
Attractions like that are what bring Mississippi river tourists into downtown Cape to explore.
Earlier this month, the city was chosen as a historical downtown to visit this summer as part of the national trust for historic preservation's summer guide to historic downtowns.
Cape Girardeau ranked 8th on the list for being one of Missouri's oldest river towns and having easy accessibility.
Speaking with some of the tourists that came into town on the American Queen, say Cape Girardeau is one of the best stops.
The American Queen Riverboat will be traveling down river to Paducah for their next stop, but the riverboat will return when it heads North again on Saturday, August 20th.