Backpack, bicycle behind middle school leads to drug arrest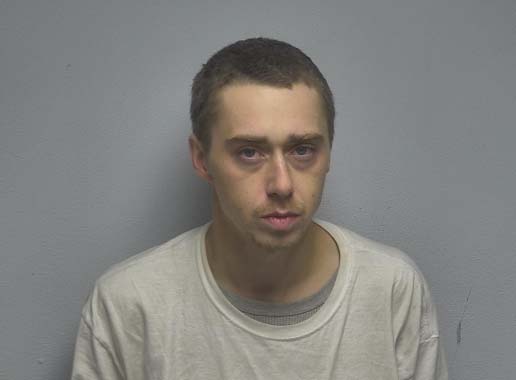 PADUCAH, Ky. (KBSI) – A man faces drug charges after sheriff's deputies found a backpack with suspected drugs and a bicycle behind a middle school.
Deputies were on extra patrol Dec. 4 at Lone Oak Middle School in reference to recent thefts in the area. They found a backpack and bicycle behind the school on Bleich Road. Deputies stayed in the area for about an hour trying to find who the bicycle and backpack belong to.
After about an hour, a man returned to the bicycle. He was stopped and questioned for suspicious activity.
Deputies say he first gave deputies a false name. He was later identified as Jordan Boros. Boros had two warrants out of McCracken County Circuit Court.
Boros was detained and found to have 2.6 grams of suspected methamphetamine in a cigarette pack in his front pocket, according to the McCracken County Sheriff's Office. Boros also had a black magnetic container with 37 capsules containing suspected Fentanyl, according to the sheriff's office. There was $95 cash inside the magnetic box with the capsules.
Boros was taken to the McCracken Regional Jail and faces charges of warrant for bail jumping 1st degree, warrant for failure to appear on underlying drug charges, possession of controlled substance 2nd offense (methamphetamine), trafficking in controlled substance (Fentanyl), drug paraphernalia, giving officer false identifying information, trafficking in controlled substance within 1000 feet of school.