Cape Girardeau County man accused of starting fire inside home while others slept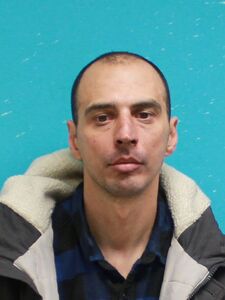 CAPE GIRARDEAU COUNTY, Mo. (KBSI) – A Cape Girardeau County man faces charges after sheriff's deputies say he started a fire inside his home while others slept.
Nicholas T. Lambrou, 38, of Cape Girardeau County faces charges of Class B felony of arson in the first degree.
A Cape Girardeau County Sheriff's deputy was dispatched to the 24000 block of State Hwy. 25 in Cape Girardeau County for a report of a fire.
While traveling to the location of the call, dispatch advised the responding deputy that there was potentially an adult female and small child still inside the home. When the deputy arrived, he/she could see no evidence of an active fire.
Through an investigation, it was determined a man had attempted to burn down the residence by starting a fire inside the home while others were asleep inside.
An arrest was made, and the case was sent to be reviewed by the prosecutor's office.
A warrant was issued for Lambrou. He was taken to the Cape Girardeau County Justice Facility with a $25,000 cash-only bond.