Catalytic converter stolen on Perryville church parking lot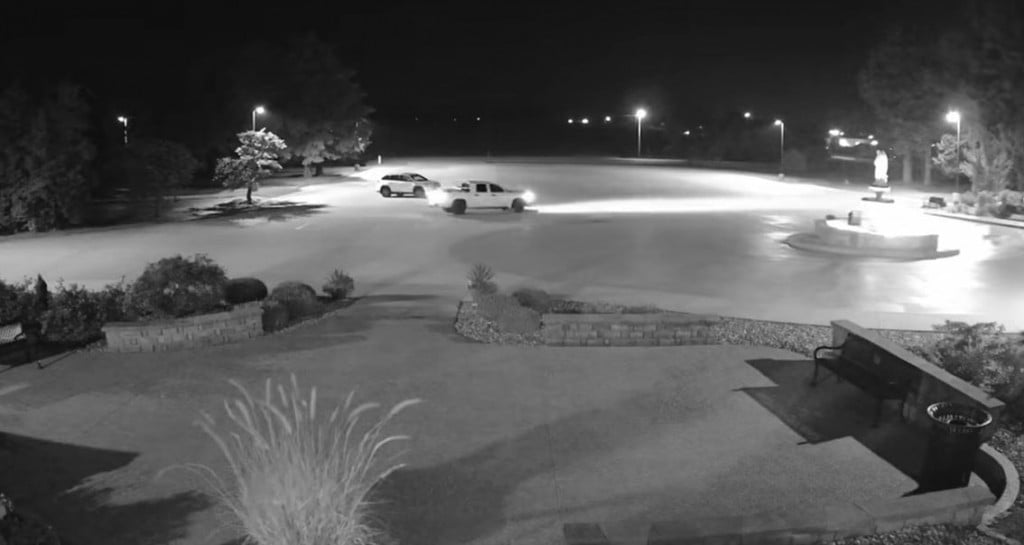 PERRYVILLE, Mo. (KBSI) – Perryville police ask for help identifying a suspect's vehicle after a catalytic converter was stolen from a vehicle parked at St. Mary's at the Barrens.
It happened Monday morning. A couple parked their car around 5:45 a.m. to spend time praying on the grounds. Perryville Assistant Police Chief William Jones says a light colored pickup truck pulled up next to the car and was only there around 90 seconds to pull the catalytic converter out of the car and drive away. The car owner was on the property for less than an hour and a half.
"Catalytic converters have become an easy target for a few bucks," Assistant Chief Jones said.
This is just the latest incident in a string of catalytic converter thefts since the beginning of the year. Assistant Chief Jones says the police department has investigated seven reported catalytic converter thefts since the beginning of the year. It's happened to residents and commercial properties including a car sales lot and a church parking lot.
Assistant Chief Jones says whoever is doing it is apparently skilled because it typically takes the suspect about five to ten minutes. Most of the thefts have occurred late at night or early morning. One or two have been done during the early daytime hours.
"It takes all of us to make a great community," Don Fulford, president of the National Shrines said. "If you see something unusual, call police. Be the eyes and ears. We take care of each other."
The Perryville Police Department phone number is 573-547-4546.
The suspected truck has black rims and a silver box in the back.
St. Mary's at the Barrens is located at 1811 West St. Joseph Street in Perryville. It is home to the largest rosary walk in North America.