Nearly $4 million to 4 cities, 3 water utilities in Lyon, Marshall, McCracken counties for better water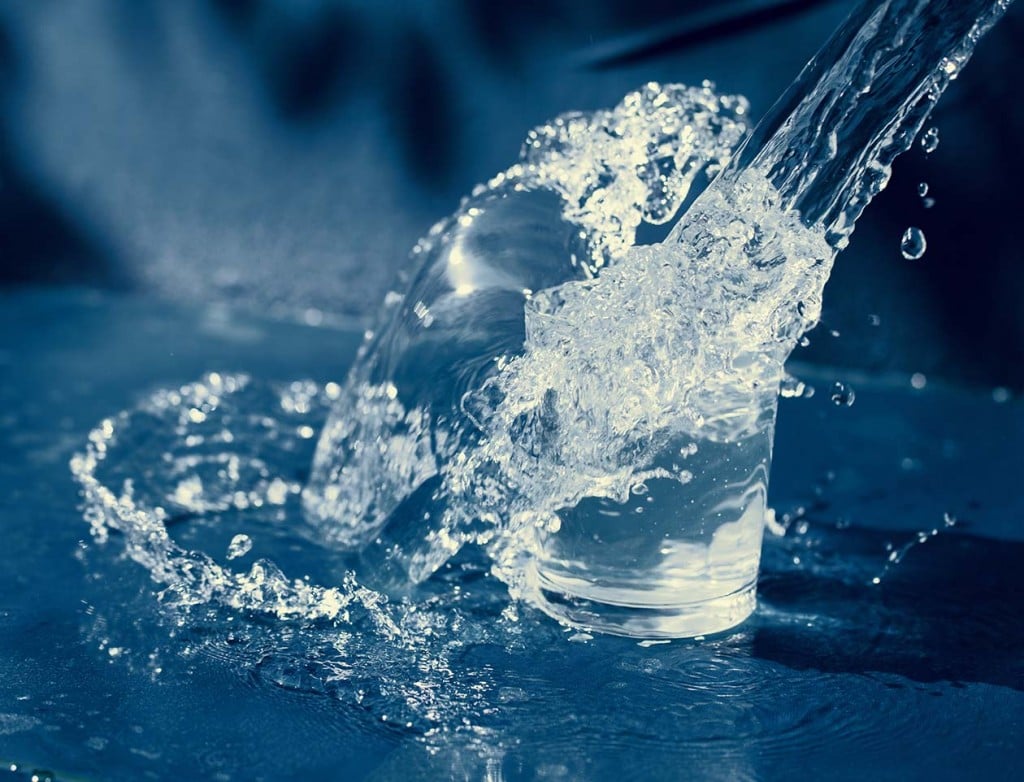 (KBSI) – Kentucky Gov. Andy Beshear awarded $3,846,245 to four cities and three water utilities in Lyon, Marshall and McCracken counties to deliver clean drinking water and improved sewer and water systems.
The money comes from the Better Kentucky Plan's $250 million Cleaner Water Program. The program is estimated to create approximately 3,800 jobs across the state.
"Our Western Kentucky families have been devastated by recent storms, and we will continue to stand with them as we build a better Kentucky," said Gov. Beshear said in a news release to media. "These Cleaner Water Program funds will ensure our families are provided with the basics – clean water and reliable wastewater treatment – so that they can more readily meet the challenges ahead."
Funded by the American Rescue Plan Act and administered by the Kentucky Infrastructure Authority (KIA), $250 million was appropriated at the close of the 2021 General Assembly through a bipartisan agreement for clean drinking water and wastewater grants to fund projects across Kentucky.
The Pennyrile Area Development District (Lyon County) and the Purchase Area Development District (Marshall and McCracken counties) submitted funding requests to the KIA for projects ranging from the extension of water lines to installing updated technology.
McCracken County Sample Project
In McCracken County, $1,201,272 will be invested to replace approximately 30,000 feet of aged, deteriorating water line in the midtown area of Paducah, including all valves, hydrants, meters and service lines. This will help eliminate breaks and improve water quality and water pressure. The project also will replace water mains that are critical to the daily operation of the Baptist Health medical complex.
"This grant program is essential in ensuring that the people of Kentucky can have safe, clean drinking water and safe wastewater treatment plants," said Rep. Randy Bridges, who represents part of McCracken County. "The funding for the program comes from federal grant money through the ARPA program. I am proud to have supported the legislature's decision to appropriate money for this much needed program. The Cleaner Water Program will help those all over the state and help build up Kentucky's infrastructure."
"Clean water and safe wastewater systems are so important to the citizens of the commonwealth and those residing in McCracken County," said Rep. Richard Heath, whose district includes part of McCracken County. "I am happy that some of ARPA funds the legislature allocated in last year's budget will be going to the Cleaner Water Program. As we build up parts of Kentucky's infrastructure, it is important to not leave out our water systems, and the Cleaner Water Program makes sure it is not left out."
"The funding Gov. Beshear announced today is going to be fundamental in keeping the citizens of the commonwealth safe," said Rep. Steven Rudy, whose district includes part of McCracken County. "Last year, the legislature budgeted $250 million in ARPA funding into the budget, and when we decided on this amount, we were hoping that projects like this would come from that funding. I am glad that we are working together to create a safer Kentucky through the Cleaner Water Program."
"Gov. Beshear has been consistently engaged in providing state assistance to our local McCracken County projects, including the Barkley Airport terminal, roads, general economic development projects and water and sewer infrastructure needs," said McCracken County Judge/Executive Craig Clymer.
"We are honored to have Gov. Beshear here in our community yet again," said Paducah Mayor George Bray. "Gov. Beshear has been instrumental in working with our local officials and state representatives to advance opportunities for economic development including the building a new state of the art passenger terminal for Barkley Regional Airport. His commitment to Western Kentucky is very apparent, and we look forward to working with him on new growth opportunities for our community."
Marshall County Sample Project
Funds totaling $571,090 will help the City of Hardin in Marshall County continue to make improvements to the wastewater treatment system. The project will focus on wet-weather surveys and the performance of main and lateral lines. Test results will lead to project to remove excess levels of infiltration and inflow, which are overloading the city's wastewater treatment plant.
"After the tragic events that unfolded here in Western Kentucky, these funds are more important than ever," said Sen. Danny Carroll, whose district includes Marshall and McCracken counties. "This funding will help Marshall and McCracken counties improve its water and wastewater infrastructure. I'm pleased by our bipartisan efforts reflected in Senate Bill 36 from last year's session, which made today's announcement possible."
"The Cleaner Water Program is going to help build up the water and wastewater systems in the Kentucky, and I am happy that the three counties I represent will be getting funding to help out with this specific piece of infrastructure," said Rep. Chris Freeland, who represents Lyon and Marshall counties and part of McCracken County. "Last year, the legislature reached a bipartisan agreement to allocate ARPA funds in last year's budget to rebuild essential parts of Kentucky's infrastructure, and this type of project is something that we intended when allocating those funds."
Lyon County Sample Project
The Lyon County Water District will receive $100,507 to replace undersized water lines and extend existing lines to help improve water quality and pressure for residents. New hydrants also will be installed.
"These funds to help Lyon County as we rebuild after the Dec. 11 tornadoes are truly significant," said Sen. Jason Howell, whose district includes Lyon County. "While the tornadoes tore our homes, businesses, schools and public properties apart, it also drew your branches of government together to serve the residents we are sworn to serve."
"The Lyon County Water District is very appreciative of this special funding," said Lyon County Water District Vice Chairman Charles Murphy. "We have a list of projects ready, which include the extension of adequately sized main lines in some of our underserved areas. We have planned the continuance of several dead-end lines to improve the flow, pressure and quality to our customer in those areas. Also, our plans include over 2,500 of new main line to replace weak and inadequate pipe, and we will be able to do all of these projects with our own staff and equipment without having to employ the use of outside contractors. Thank you, on behalf our citizens and the members of the Lyon County Water District board of directors."
Tap here to view a full list of awarded projects for the Paducah McCracken County Joint Sewer Agency, Paducah Water Works, City of Benton, City of Hardin, City of Eddyville, City of Kuttawa and Lyon County Water District.
"We are thankful to have been awarded these funds to make improvements to our waste water system," said Benton Mayor Rita Dotson.
"As a small city government, the City of Hardin operates on a very limited budget while trying to maintain our infrastructure," said Hardin Mayor Randal Scott. "These delegated funds will make a very significant and positive impact on our budget. The City of Hardin appreciates this very much. We would like to thank the Governor and his administration for all of their efforts."
"On behalf of the City of Eddyville, I would like to thank Gov. Beshear and all agencies involved for the Cleaner Water funding grant award," said Eddyville Mayor John L. Choat. "These funds will be beneficial towards the completion of our sewer rehabilitation project. I would also like to thank Lyon County Judge Wade White for help in this process. Thanks again."
"On behalf of the City of Kuttawa, I would like to thank Gov. Beshear and his staff, KIA, Judge/Executive Wade White and all those involved for their help in acquiring this funding through the Cleaner Water Program," said Kuttawa Mayor Barbara Campbell. "It is greatly appreciated and will help our infrastructure for Kuttawa."
About the Cleaner Water Program
A total of $60 million has been awarded to grantees to fund transformative projects since the call for projects was announced June 1. Eligible government agencies, such as city-owned water or sewer utilities, water commissions, water and sewer districts and counties, collaborated with their local Area Development Districts (ADD) and Area Water Management Councils to submit projects for Cleaner Water Program funding. There are 713 public drinking water and wastewater utilities in Kentucky.
Cleaner Water program funding is allocated in three ways:
$150 million based on each county's proportion of the state's population, with the exception of Jefferson County's share, which is discounted by 50% based on its high per capita allocation from the federal act. A list of the allocations by county can be found here.
$50 million is available for utilities to provide drinking water services to unserved, rural customers or to utilities under a federal consent decree. The KIA shall consider social, economic and environmental benefits in determining the allocations.
$49.9 million is available to supplement a project grant for a project with a cost in excess of a county's allocation amount and other available grant sources. The social, economic and environmental benefits shall be considered in determining project allocations. KIA will receive $75,000 to administer the grant program.
The application deadline was Nov. 19, 2021; however, KIA will make awards continuously throughout the year. All grant awardees must obligate the funds by Dec. 31, 2024.
The American Society of Civil Engineers in 2019 projected that Kentucky faces nearly $14.5 billion in water/wastewater infrastructure needs over the next 20 years, including over $8.2 billion in drinking water upgrades and $6.2 billion in sewer system improvements.
Information about the Cleaner Water Program, as well as grants for broadband expansion, school facility upgrades and vocational education center renovations, can be found at governor.ky.gov/BetterKy.