Poplar Bluff schools raise $2.3K for Animal Welfare Alliance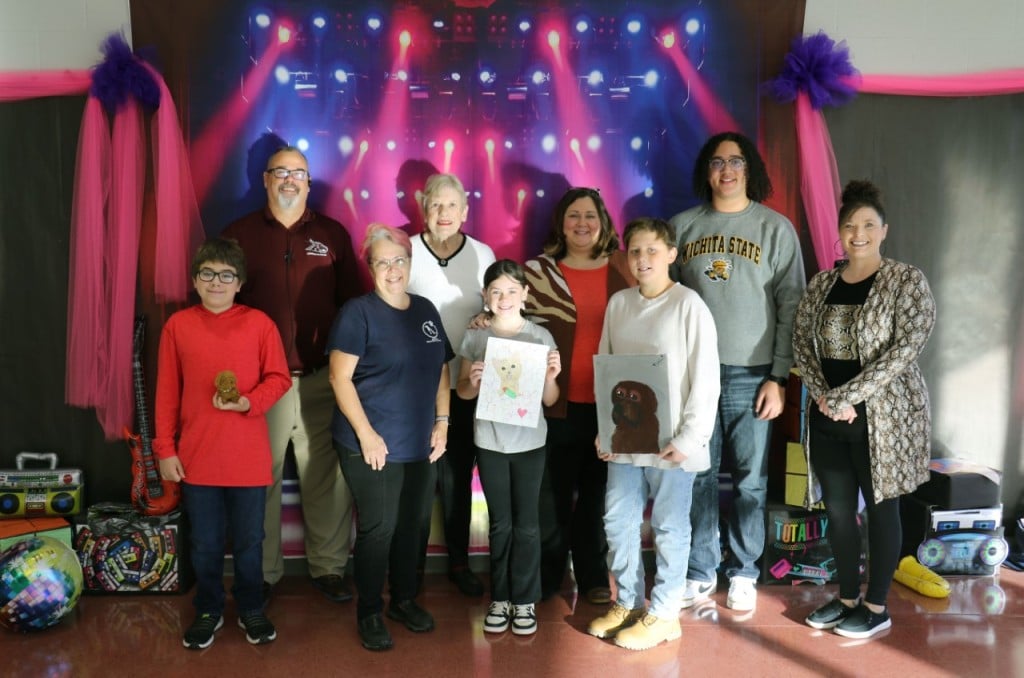 POPLAR BLUFF, Mo. (KBSI) – A teacher's visit to a local dog groomer led to a month-long series of student fundraisers generating thousands of dollars for the no-kill animal shelter in Poplar Bluff.
The Poplar Bluff Middle School art department and High School Student Council raised more than $2,300 for the Animal Welfare Alliance of Southeast Missouri (AWA).
Dr. Josh Teeter, Middle School principal says his staff plans to make the fundraiser an annual tradition and perhaps push the initiative out to the rest of campus.
The partnership started when Kelly Lawson took her Bichon Frise, Obi, to Doggy Designs over the summer. After Lawson mentioned that she worked at the middle school, owner Mark Panagos asked whether she knew the art teacher. Once he found out he was speaking with her, Panagos asked if students would hold a silent auction with pet portraits to support the AWA, a nonprofit over which he serves as board member.
Students soon began auctioning portraits, selling stuffed animals for adoption and making charm bracelets among other ideas resulting in more than $1,000 raised during the month of October to coincide with the AWA's annual "Howling at the Moon" event.
Lawson credited PBHS senior Bralin Duckett, who assists in her classroom through the A+ students as mentors (SAM) program, for helping to coordinate the various activities.
Duckett serves as Student Council president and selected the AWA as the service project for the recent Missouri Association of Student Councils Southeast District meet held at PBHS.
An impromptu coin war was held among the 29 participating schools, generating an additional $1,300 for the organization.
"For each district meet we have a service project," Duckett said. "We were searching for what we can do, and we got that accomplished in just a half-hour."
A little over a year ago, the AWA opened a no-kill shelter in the former Hillcrest Animal Hospital on South Westwood Boulevard. Since then, the organization has averaged one pet adopted per day, according to board president Marge Van Praag.
The organization gained its 501c3 status in 2009, and has spent over $120,000 on spay and neutering vouchers for pet handlers in need, according to board secretary Charlotte W. Craig.
The shelter is presently at capacity. However, the AWA accepts cats and dogs – that can be purchased by customers for an adoption fee, which covers fixing costs and up-to-date shots. It services Butler, Carter, Ripley and Wayne counties.
Visit awasemo.org or tap here to see the organization on Facebook.