RISPCA investigating apparent ritual sacrifices; dead chicken in dress, cow leg nailed to tree
Some of these details may be disturbing to some viewers.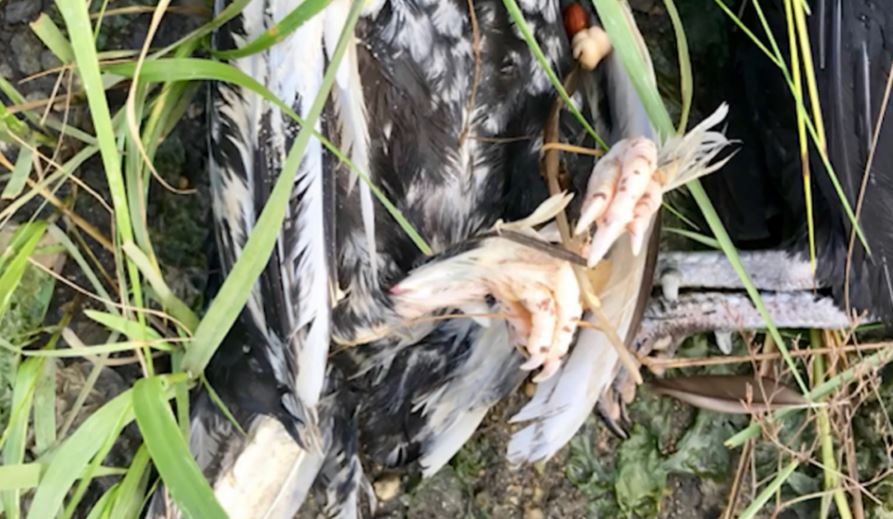 PROVIDENCE, R.I. (WLNE) – It's what investigators are calling a bizarre and extremely concerning crime.
The discovery of decapitated chickens in apparent cultural or religious sacrificial sites across Rhode Island. One of the chickens was found wearing a women's dress.
"We've never seen anything like this," explained Earl Newman Rhode Island Society for The Prevention of Cruelty To Animals (RISPCA) Special Agent, "We've found some other material in the vicinity, grain and some colored cloth, that may signify some sort of religious practice."
RISPCA says the first reports of of these sites were reported to officials nearly two years ago. Since then nearly a dozen sites with about 40 dead chickens have been found in cities and towns across the state- from North Kingstown to Cumberland.
On Thursday, investigators receiving a new tip that led them to an undisclosed location, where they found what appears to be a cow leg nailed to a tree, with candles surrounding it. Before Thursday, these sites have only had chickens or small birds.
RISPCA Special Agent Officials say it is important to note the slaughtered animals are not consistent with what is protected under the United States Law of Humane Slaughtering, for various religious or cultural rituals. Therefore, this is a federal crime.
The Humane Society of the United States has offered a $5,000 reward to anyone who has information that could lead officials to the person or persons responsible for these crimes.