South Fulton STEM receives $5K grant for aeronautical learning, aircraft construction kits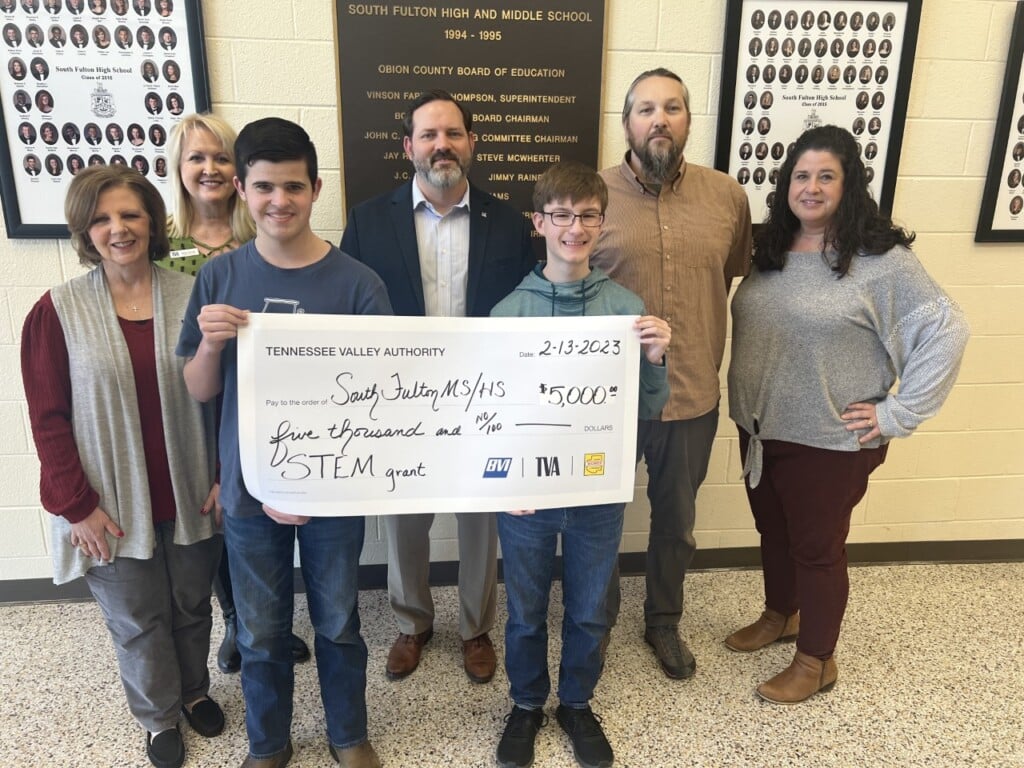 UNION CITY, Tenn. (KBSI) – The Tennessee Valley Authority awarded the South Fulton STEM (science, technology engineering and mathematics) a $5,000 grant.
This grant will fund the purchase of equipment, supplies, and tools needed to create aeronautical learning and aircraft construction kits that can be provided free of charge to community learners.
This project has been created and designed by a third year junior STEM student, to complete a year-long semi-independent community project.
The grant money gives the student the ability to create the aeronautical learning supplies and kits needed to complete the project.
As part of the project, young community learners will be provided the opportunity to explore the world of aeronautics through both in person educational camps and with at-home learning kits.
Four kits will be created. The kits will include 2-liter bottle rockets, self-propelled balloon blimp, foamboard/cardboard glider, and foamboard/cardboard self-propelled airplane. The project plans to serve more than 100 students from K-12 ages and some young adults.
The focus of this project is to provide community learners the opportunity to investigate a variety of engineering aspects related to aeronautics.
Each learning camp and aircraft kit will provide a chance to discover the principles of flight and the science behind operational scale model aircraft.
Every project will include aspects of the "Principles of Engineering Design" in which students can test a variety of aircraft configurations to create the best possible final product.
The seminars and kits are free of charge. Some seminars will occur during the school day.
South Fulton schools do not provide courses focused on engineering outside of the limited STEM classes. Therefore, the STEM based project can also provide many individuals an introductory experience in engineering careers.