"Things changed overnight for us" Holocaust survivor explains the troubling truth of the past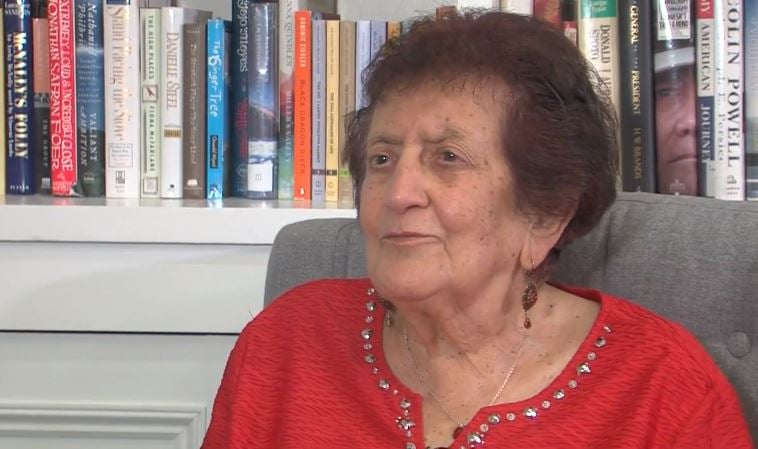 PROVIDENCE, R.I. (WLNE) – Wingate Residences in Providence serves as home to one of the only living survivors of the Holocaust in RI. On International Holocaust Remembrance Day, she tells her story in the hopes of a brighter future. 94-year-old Alice Eichenbaum was born in Austria but grew up and attended school in Sofia, Bulgaria during the rise of the Nazis.
"Going to class, the flag with the swastika was lifted and we had to sing the Horst Wessel Lied," said Eichenbaum. "The teachers would make terrible remarks: don't shop at the Jewish store, don't do this… All of a sudden, because I was Jewish, no one wanted to talk to me."
Eichenbaum was never forced into a concentration camp. However, she and her family were one of the first transports out of Sofia, in an effort by the Nazis to disperse the Jewish population. They were then placed in a ghetto by the Turkish border for a year and half.
Eichenbaum explained, "We had strict curfew, we only had like one or 2 hours a day from 11-12 or 1… Many nights I went to bed hungry, not knowing if tomorrow there is anything to eat."
Alice and her family later returned to Sofia after Soviet Liberation in 1943. However, her future husband, Raymond, and his entire Polish family were sent to Auschwitz.
"He weighed at liberation 55 pounds… he had a long way to recovery," said Eichenbaum. She continued, "Mentally, emotionally, physically… realizing he was the only survivor of the family, nobody else survived."
The two met at university in Austria, ultimately settling down in Providence, and starting a family– assimilating to American life.
"I'll be an American and after 10 years I don't like it I'll leave… so I went to baseball games, I ate potato chips that I've never seen before," said Eichenbaum. She assured me, "This is home, that's it."
After 76 years , Eichenbaum hopes people continue to learn from the past.
She concluded, "Such cruelty should never happen again, people should be more understanding… who knows what circumstances can bring."