Wanted man arrested after running from deputies, hiding under home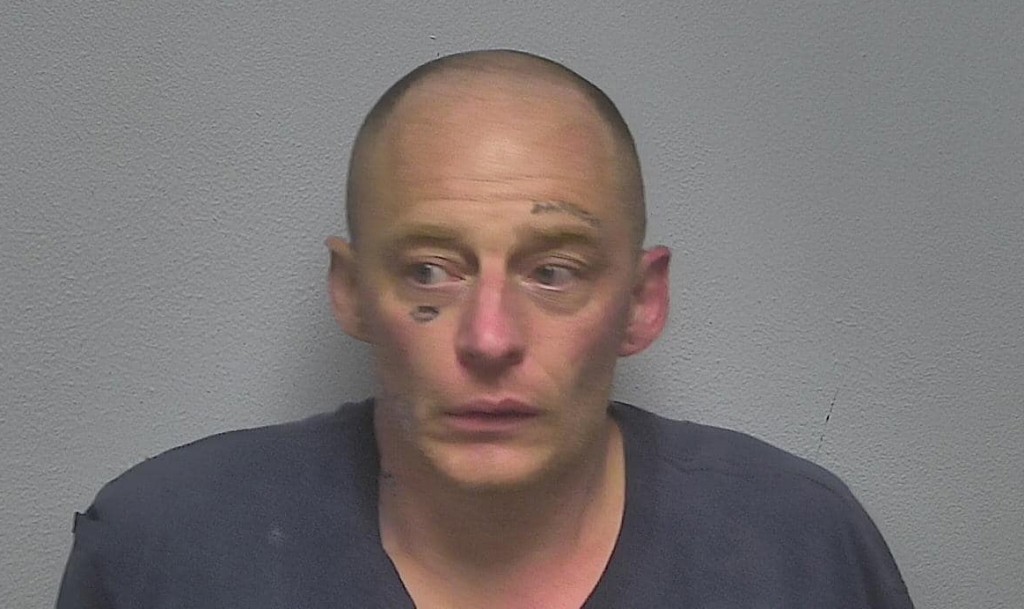 MCCRACKEN COUNTY, Ky. (KBSI) – A man with several warrants for his arrest was arrested after a tent was located in a wooded area.
Michael Benton, 40, of Paducah faces charges of fleeing or evading police, 2nd degree (on foot), possession controlled substance 1st degree, 3rd or > offense (methamphetamine), drug paraphernalia – buy/possess, and possession of marijuana.
McCracken County sheriff's deputies responded to the UPS location on Benton Road for a suspicious person on March 16. A tent had been found on the property in a wooded area. It was unknown if anyone was inside.
As deputies approached the tent, a man ran from the tent through a heavy vegetated area, according to the McCracken County Sheriff's Office. A perimeter was established. McCracken K9 Oscar was utilized to track the subject. K-9 Oscar located the man hiding under a home in the 600 block of Milliken Road. He was taken into custody.
The man refused to provide his name, but was identified as Michael Benton, 40, of Paducah. He had several active warrants for his arrest.
A search of the tent he had been in revealed methamphetamine and marijuana, according to the sheriff's office.
Benton was taken to the McCracken County Regional Jail. McCracken County sheriff's deputies were assisted by Kentucky State Police and Paducah Police.