Crews respond to early-season snow in western KY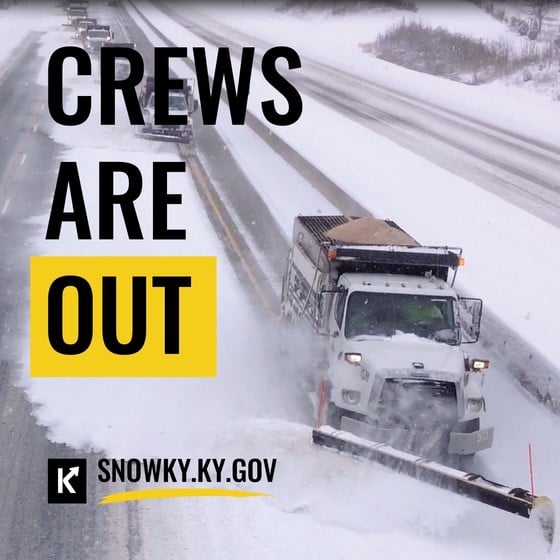 (KBSI) – Kentucky Transportation Cabinet crews have trucks on the road responding to an early-season snow in western Kentucky that exceeded overnight snowfall expectations.
KYTC snowfighters are on the road spreading salt in Crittenden and Livingston counties, where up to 3 inches of snow fell mainly north of U.S. 60 along the Ohio River. Several counties across the region reported 2-plus inches with snow trailing off to about once inch in counties along the Kentucky-Tennessee State Line.
Ballard County and Carlisle counties also have trucks on the road plowing slush. Some crews are treating bridges and overpasses.
Unseasonably warm temperatures earlier this week pushed pavement temperatures up to 65 degrees, helping to minimize accumulations on area highways. However, in areas where the snow exceeded forecast expectations some slick spots were reported, according to KYTC.
There were reports of some slide-offs due to slushy conditions and some slick spots on bridges and overpasses.
Drivers who venture out Saturday are advised to use appropriate caution. Reducing vehicle travel speed to meet local driving conditions and having adequate tire tread can be the difference in staying on the road or ending up in the ditch, accorindg to KYTC.
For cross-country travelers, accumulations increase heading northward into Illinois with up to 6 inches of snow reported near St. Louis.