Gas tanker explodes at Bloomfield gas station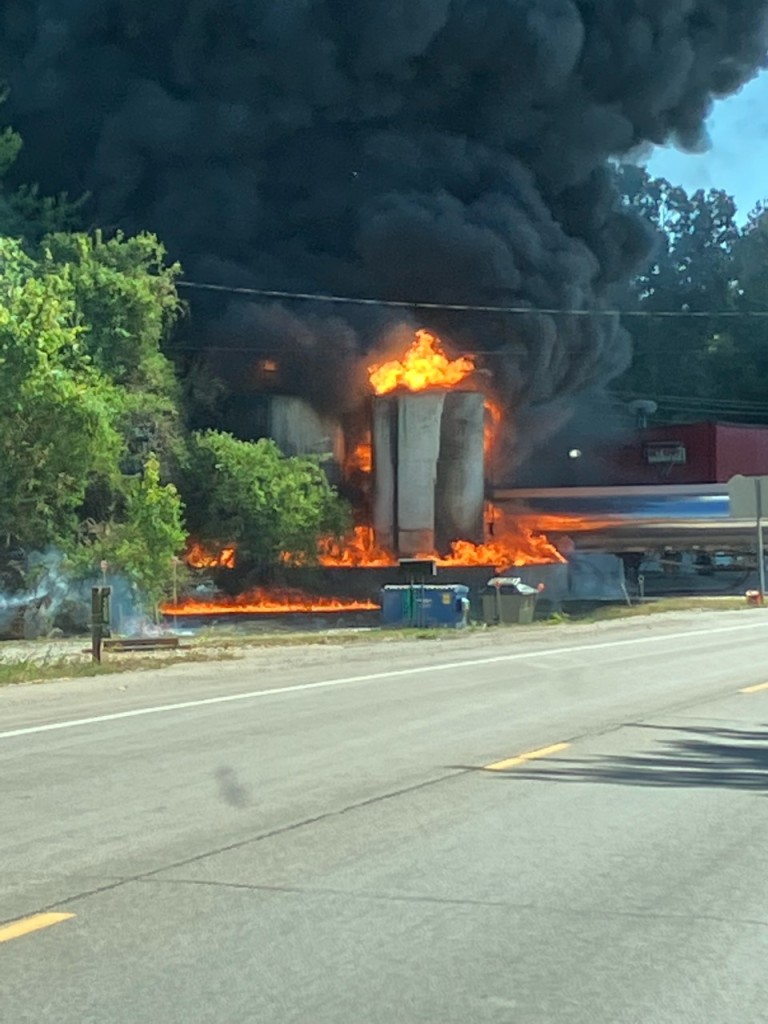 BLOOMFIELD, Mo. (KBSI) – A gas tanker truck at the local C-Mart gas station in Bloomfield exploded and caught fire Wednesday afternoon, forcing the closure of nearby roads.
Sgt. Clark Parrott of the Missouri Highway Patrol said the driver sustained only minor injuries and was treated.
Added Parrott: "He had minor injuries, and it looks like the truck, for whatever reason, caught fire on the saddles. The road was closed for, maybe, 30-45 minutes, and it opened quickly."
Law enforcement has opened Highway 25, Highway J, and Highway E.
The fire spread to the "holding tanks for the gas station," according to Parrott.