Jackson Civic Center tornado safe room to be open during tornado watches/warnings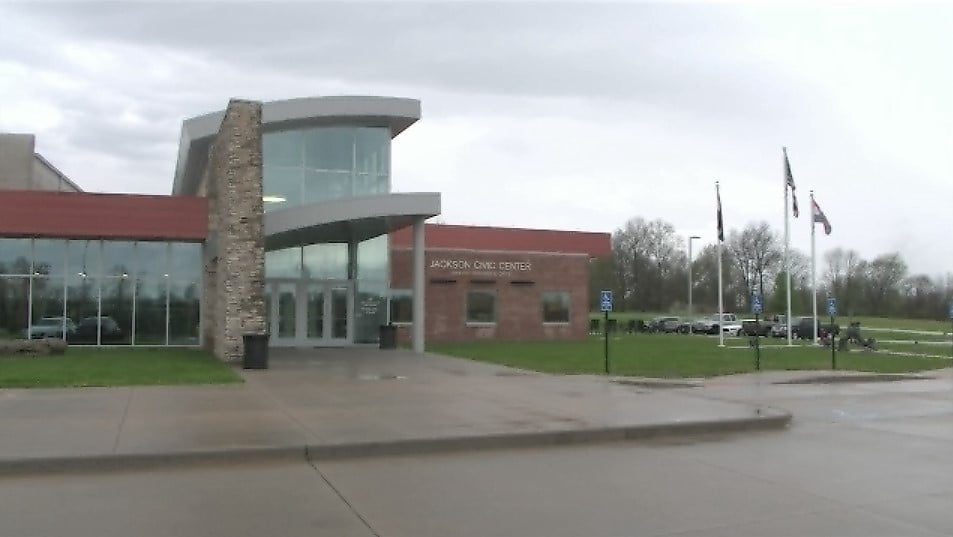 JACKSON, Mo. (KBSI) – The torn
ado safe room in the Jackson Civic Center will be open during tornado watches or warnings, and will remain open until the severe weather has abated and the National Weather Service has canceled the warnings and watches, or they have expired.
In 2013, the State of Missouri partnered with the City of Jackson to build a tornado safe room in the Jackson Civic Center located at 381 E. Deerwood Dr. It was constructed in 2015, and opened in 2016.
The safe room was designed to hold a maximum of 1,190 people. This safe room was built in accordance with FEMA 361 guidelines, which must also be adhered to in the usage of the facility. It meets FEMA standards and was built to withstand winds of an EF-5 tornado – approximately 250 mph. The safe room is reinforced with concrete and steel doors to protect against debris projectiles. This safe room is intended to provide protection during a short-term extreme-wind event such as a tornado. This is not a recovery shelter, or a shelter that can be used as a warming or cooling center.
The average maximum stay is approximately two hours.
Jackson Civic Center employees are given the okay to open the
safe room when they can. Check the city of Jackson's website (jacksonmo.org) and Facebook page
(facebook.com/JacksonMo) for status updates.
No pets, except service animals, are allowed in the safe room. Drugs (except properly prescribed medications) alcohol, and weapons are also prohibited.
The city is not responsible for accidents or injuries occurring while the safe room is in use by community members. For the protection and safety of all, guests are asked to comply with all requests from FEMA safe room hosts and remain inside the shelters until the severe weather threat has passed.
The safe room will be activated when one or more of the following conditions have developed:
By request of the National Weather Service
By request of the Cape Girardeau County Emergency Management
When Cape Girardeau County has been placed in a tornado watch status and severe
weather is imminent
After a trained weather spotter in an adjoining county has located a funnel or wall cloud
and movement is toward the Jackson area
Related stories: