Jackson Police Department to accept unwanted prescription drugs on Oct. 29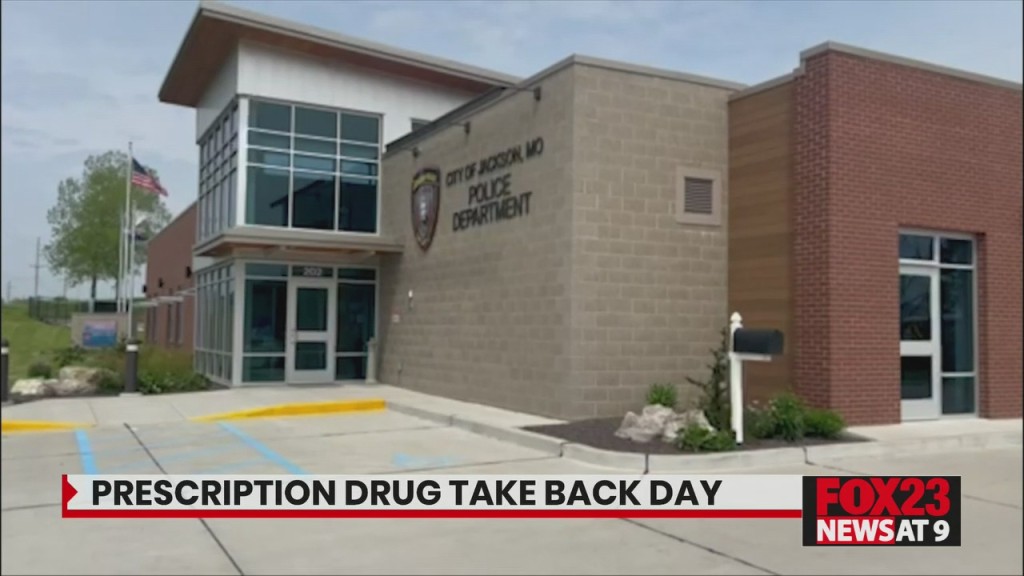 JACKSON, Mo. (KBSI) – The Jackson Police Department and U.S. Drug Enforcement Administration are holding a Drug Take Back Day on Saturday, October 29.
The public can take potentially dangerous expired, unused, and unwanted prescription drugs to the Jackson Police Department from 10 a.m. to 2 p.m. at the Jackson Police Department located at 202 W. Jackson Blvd. in Jackson.
This helps prevent pill abuse and theft by ridding their homes of potentially dangerous expired, unused, and unwanted prescription drugs.
This service is free and anonymous, no questions asked.
In the Spring, Americans turned in nearly 360 tons (more than 721,093 lbs.) of prescription drugs that were turned into 4,427 sites operated by state and local law enforcement agencies.
Medicines that languish in home cabinets are highly susceptible to diversion, misuse, and abuse. Rates of prescription drug abuse in the U.S. are alarmingly high, as are the number of accidental poisonings and overdoses due to these drugs. The Substance Abuse and Mental Health Services Administration's National Survey on Drug Use and Health shows year after year that the majority of misused and abused prescription drugs are obtained from family and friends, including someone else's medication being stolen from the home medicine cabinet.
The usual methods for disposing of unused medicines—flushing them down the toilet or throwing them in the trash—both pose potential safety and health hazards.
The Jackson Police Department will collect tablets, capsules, patches, and other solid forms of prescription drugs. Liquids (including intravenous solutions), syringes and other sharps, and illegal drugs will not be accepted. The department will continue to accept vaping devices and cartridges at its drop off locations provided lithium batteries are removed.
In the event of rain, use the collection bin in the lobby of the police department.
Go to DEATakeBack.com for more information.
Related stories:
Drug Take Back Day in Jackson is Oct. 23, 2021
Drop off potentially dangerous medications in Marion, IL on Drug Take Back Day
Jackson Police Department accepting unwanted prescription drugs on National Prescription Drug Take Back Day
Jackson PD holds prescription drug take back day